JK Rowling has revealed the rejection letters she received for her first manuscript under the pen name Robert Galbraith.
The 'Harry Potter' author penned the novel 'The Cuckoo's Calling' under the pseudonym and submitted drafts anonymously to see the interest among publishers.
Now she has revealed some of the responses she received in an effort to inspire fledgling writers.
The first letter, from Scottish publishers Constable and Robinson, begins with a polite rejection of Galbraith's work.
The firm wrote: "Thank you very much for giving us the opportunity to consider your novel, which we have looked at with interest.
"However, I regret that we have reluctantly come to the conclusion that we could not publish it with commercial success."
It went on to list lots of advice for getting published.
Yet a second letter rejected Galbraith with just one sentence.
Derby-based publisher Crème de la Crime wrote: "We are unable to accept new submissions at the moment."
However, these are words both publishers will have come to regret given that once published in 2013, 'Cuckoo's Calling' achieved critical acclaim and substantial success - albeit after Rowling's authorship was revealed.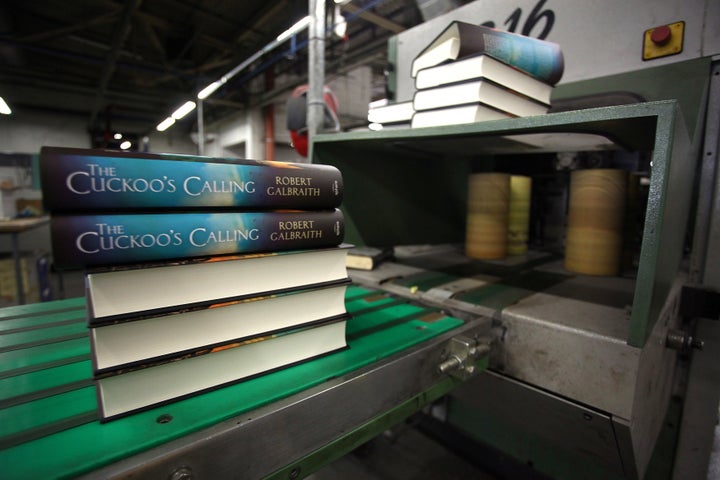 Rowling wrote on Twitter she hoped her experience of rejection would give hope to writers attempting to get their work published.
And she highlighted one tiny bit of irony sure to terrify publishing professionals everywhere.