A former BNP member once touted as an "heir" to Nick Griffin has sparked outrage after announcing he will contest dead MP Jo Cox's seat.
Jack Buckby said he would not follow suit with all major political parties that have refused to fight the by-election out of respect to the MP who was shot and stabbed this week.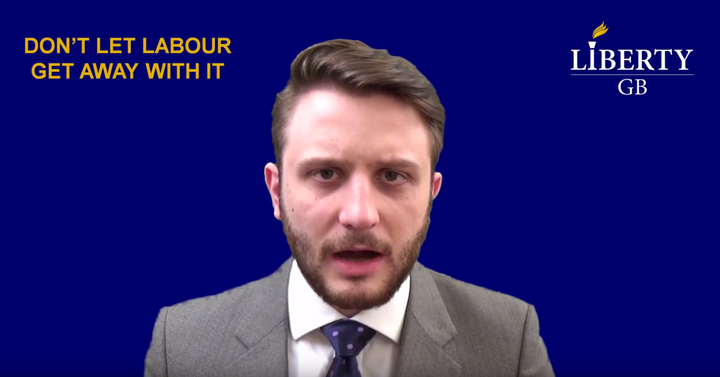 He was criticised for the decision, with social media users deriding him for not letting "Jo's legacy of unity stand stronger".
Buckby works as a press officer for 'Liberty GB' - a party whose main aim is "halting the Islamisation of Britain"; yesterday the group's Facebook account posted a picture of Cox and a quote of her's promoting unity with the caption "death of a fool".
The campaigner also caused controversy on Thursday, the day when Cox was stabbed and shot outside a constituency surgery she had been due to host.
He suggested reports that the assailant shouted "Britain first" as they carried out the attack were a "false flag" from the pro-EU 'Remain' campaign.
He also called for a referendum to be carried out on the reinstating of the death penalty - a move he said he supported - and added Cox's killer should be hanged.
Buckby posted a video on YouTube announcing his candidacy as a 'Liberty GB' nominee.
"I have no doubt that for as long as we have major community cohesion problems and constant rising ethnic tension... more attacks are going to happen like this - and that's really sad...

"The Labour party must be held to account.

"We cannot allow the Labour party to walk this election completely uncontested with the smug little grins on their faces knowing that they've duped the working-class people yet again."
But Buckby's video prompted outrage from social media users, who said it was 'indecent' and were "appalled" at the move.
READ MORE:
Related