Jo Cox's killer looked up The Ku Klux Klan, The Nazis and gun ammunition before he fatally shot and stabbed her, his murder trial has heard.
Thomas Mair allegedly attacked the Labour MP, 41, outside her constituency surgery in Birstall, near Leeds, on June 16, a week before the EU referendum.
On Monday, the first day of his trial at the Old Bailey heard he had shouted "Britain first" or something similar as he carried out the attack.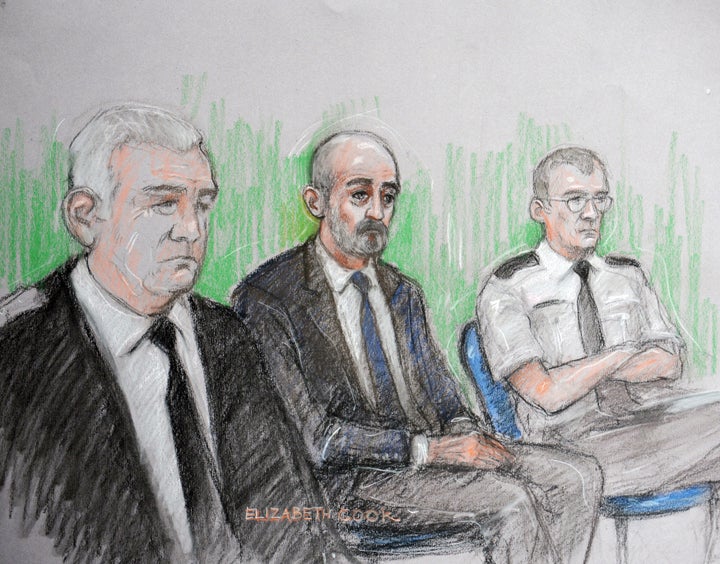 The court heard Cox was shot three times and stabbed 15 times.
Mair, from Birstall, is charged with Cox's murder, possession of a firearm with intent to commit an indictable offence and possession of an offensive weapon.
He is also charged with causing grievous bodily harm with intent to Bernard Carter-Kenny on the same date.
He denies all charges against him.
Jurors heard Mair used computers at the Birstall library to google former Foreign Secretary and Yorkshire MP William Hague, who also backed Remain in the EU referendum, like Cox.
He also researched the Ku Klux Klan and civil rights activists its supporters had killed, as well "Israel and prominent Jewish individuals" and the Waffen SS, the court heard.
Mair also looked up the Wikipedia page for Cox and Ian Gow, an MP murdered by the Provisional IRA in 1990.
He allegedly stabbed Cox with a dagger and shot her with a .22 gun. Prosecutor Richard Whittam said Mair previously looked up "Is a .22 round deadly enough to kill with one shot to a human head?"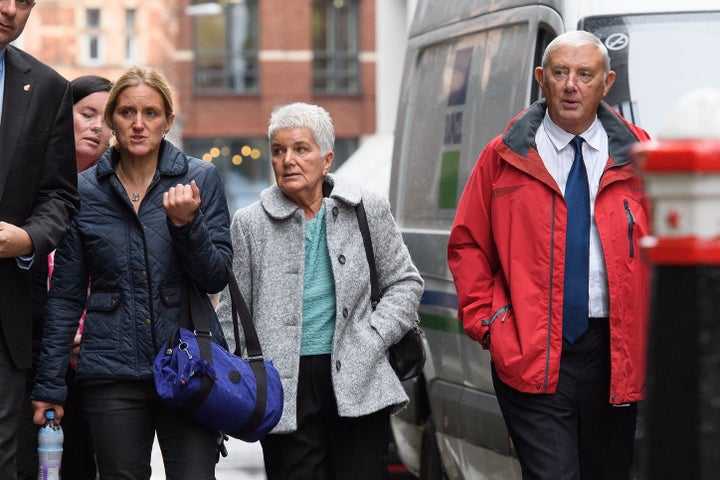 He also looked up "matricide" - killing one's own mother. In May, he accessed the website of The Occidental Observer, which was described in court as covering "politics and society from a white nationalist and anti-Semitic perspective".
Material found in Mair's home after Cox's death showed he had "strong political and ideological interests," Whittam said.
Cox was due to hold a surgery at the library on the day she was killed.
Whittam told the court: "As she arrived she was brutally murdered by one of her constituents, this defendant, Thomas Mair.
"It was a cowardly attack by a man armed with a firearm and a knife.
"Jo Cox was shot three times and suffered multiple stab wounds.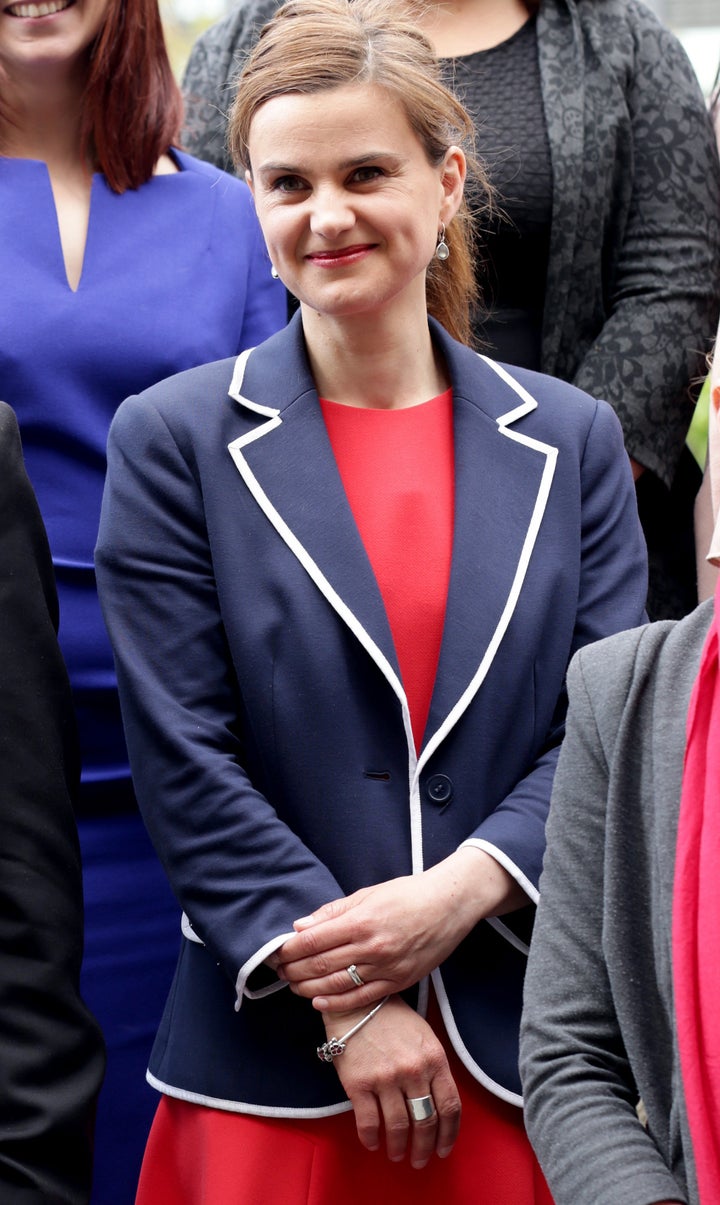 "During the course of the murder Thomas Mair was heard by a number of witnesses to say repeatedly 'Britain first'."
He continued: "The murder took place whilst she was performing her role as a Member of Parliament.
"Thomas Mair's intention was to kill her in what was a planned and pre-meditated murder for a political and/or ideological cause."
Witness Bernard Carter-Kenny, 77, tried to intervene to stop the attack and was stabbed by Mair, the court heard.
Whittam described the attack as a "dynamic, fast-moving and shocking incident".
He said Cox's manager Fazila Aswat hit Mair repeatedly with her handbag but then had to back away, fearing for her life.
She allegedly heard the defendant shouting: "This is for Britain, Britain will always come first."
Jurors were told Cox's senior manager Sandra Major heard Mair say "we're British independence" and "Keep Britain independent".
On Saturday, Cox's widower Brendan Cox, the father of her two children, tweeted that he wanted "everyone to remember Jo's life and what she stood for, not the manner of her death".
Eight men and four women were sworn in at the Old Bailey to hear the case, which is expected to last three weeks.
Related