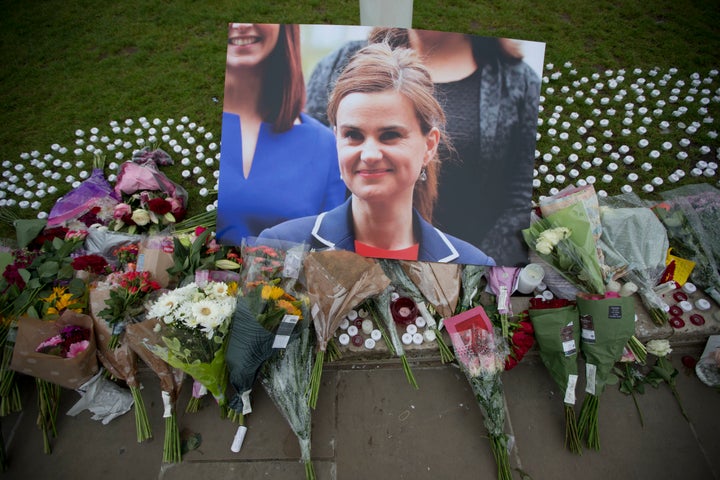 Two roses are set to be placed on the Commons benches where Jo Cox used to sit, Labour MPs have said.
The flowers, one white to mark her Yorkshire roots and one red in Labour's colours, are in memory of the mother-of-two who was murdered last week.
A solitary prayer card reserved her seat earlier today, as the Home Secretary met with senior Commons and police officials to discuss how to improve security in the wake of the shocking killing of the 41-year-old MP.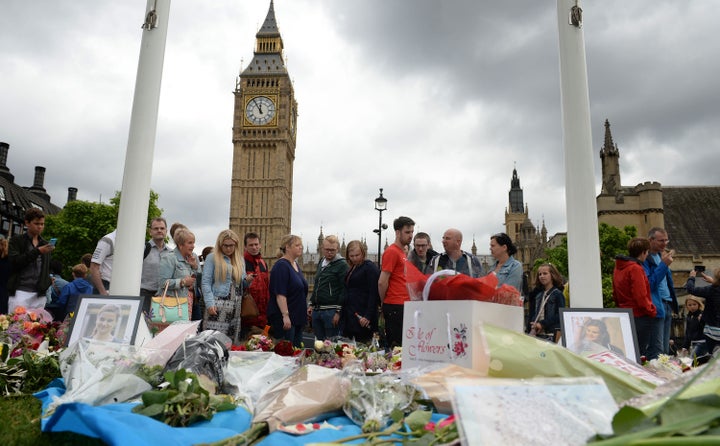 Mrs Cox's husband Brendan and family members are set to watch from the gallery in a packed Commons chamber as Jeremy Corbyn and David Cameron lead MPs paying their respects.
Labour MPs, particularly her friends from the 2015 general election intake, were expected to wear white roses in their buttonholes.
The party is set to sit together as a group in a show of solidarity, although some Tory MPs such as Ms Cox's neighbour Jason McCartney and others may 'cross the floor' in a symbolic show of cross-party grief.
Following the hour-long tributes, MPs will head to St Margaret's Church opposite Westminster, for a memorial service. A simultaneous tribute will be held in the House of Lords.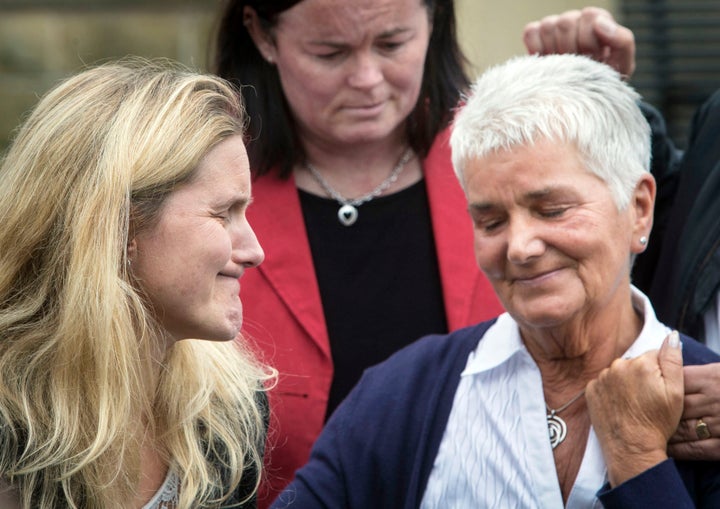 Theresa May was meeting the Metropolitan Police's Assistant Deputy Commissioner Mark Rowley, Commons leader Chris Grayling, Chief Whip Mark Harper, Independent Parliamentary Standards Authority (IPSA) chiefs and Parliament's Security Director Eric Hepburn today.
The meeting was to reassess MPs' security in the wake of the murder.
A man was today due to appear at the Old Bailey in connection with Mrs Cox's death.
Thomas Mair, 52, of Birstall, West Yorkshire, has been charged with murder, grievous bodily harm, possession of a firearm with intent to commit an indictable offence and possession of an offensive weapon.