Dutch footballing great Johan Cruyff, who revolutionised the game with the evasion technique named after him, has died at the age of 68.
Cruyff's family confirmed he passed away in Barcelona, Spain, earlier today after losing a five-month long battle with lung cancer.
Regarded as one of the greatest players of all time, the Dutchman won three European championships with Ajax and one with Barcelona FC as a coach.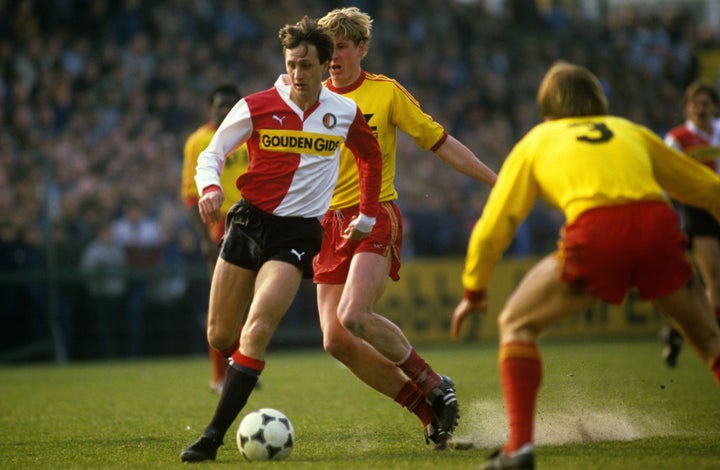 The world-record transfer fee Barcelona paid for him in 1973 was a milestone in the commercialisation of sport. Cruyff also helped propel his country to the World Cup final in 1974, where they were beaten 2-1 by West Germany.
His instinctive genius for how a move would develop earned him the label "Pythagorus in boots".
He scored 392 times in 520 games over a 19-year playing career.
Last month, Cruyff said he felt he was "2-0 up in a match" against lung cancer and added he was "sure I will end up winning".
Watch Cryuff perform his famous 'Cryuff Turn' in action, below: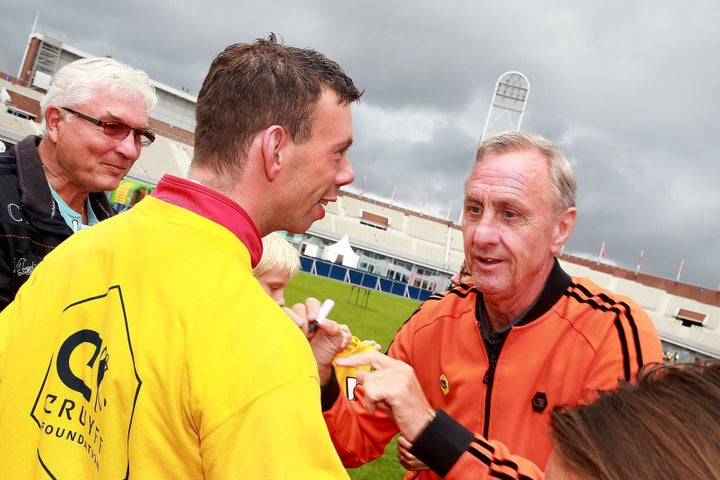 Tributes quickly poured in from footballers and fans alike. Peter Schmeichel, a Danish former professional footballer who captained Manchester United, said it was "terrible news".
In a post on Twitter he wrote:
TalkSPORT presenter Danny Kelly also offered his condolences, saying that "without him, we'd all be watching 10-at-the-back defensive slug-fests. A great player/man."
He had a wife, Danny, daughters, Chantal and Susila, and a son Jordi, who also played football professionally.