Normally a bastion of measured debate and insight, BBC Radio 4 was this morning dominated by a near-screaming match as a host and a Labour MP argued over what Donald Trump said about the NHS earlier this week.
But in his answer McDonald chose to focus on comments made by the president during a press conference with Theresa May when he said the NHS will be "on the table" and open to bidding from American companies during negotiations for a post-Brexit trade deal.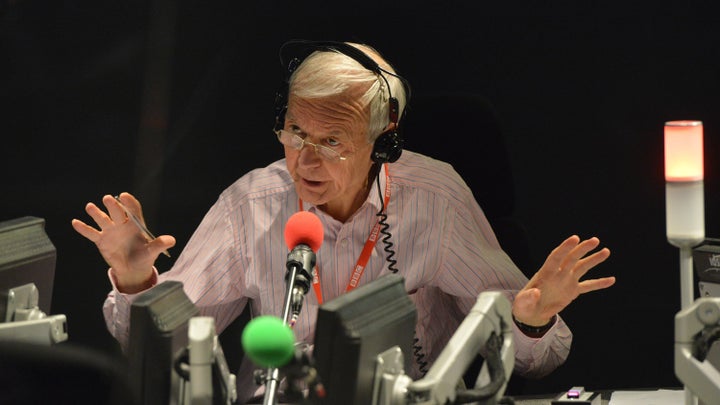 He told Morgan: "I don't see it being on the table.
"Somebody asked me a question today and I say everything is up for negotiation, because everything is. But I don't see that as being, that something that I would not consider part of trade. That's not trade."
Undeterred by the latest comments, McDonald insisted his original statement made the day before was the one that mattered.
McDONALD: "Well, when you get the president of the United States telling us the US is up for grabs and on the table erm.."

HUMPHRYS: "He didn't say that but anyway, go on."

McDONALD: "Hang on, he did."

HUMPHRYS: "I heard it and so did others, he said..."

McDONALD: "John, stop because that's not true."

HUMPHRYS: "Well afterwards he said..."

McDONALD: "Oh, afterwards. So you're admitting, accepting, that he did say, on that occasion that the NHS is on the table? Everything's on the table, that's what he said trade is about. That's what he said. Are we agreed he said that? Because he did say it, didn't he?"

HUMPHRYS: "Well.... he..."

McDONALD: "He did say it didn't he?"

HUMPHRYS: "Hang on, you know perfectly well what he said..."

McDONALD: "He said it. Don't excuse the man."

HUMPHRYS: "I'm not excusing it, I'm trying to..."

McDONALD: "They're after our NHS."

HUMPHRYS: "He said, and then he denied it, you know what Donald Trump is like."

McDONALD: "Course he denied it. The man's out of control!"
Earlier this year Humphrys announced plans to quit the Today programme this year after 32 years fronting the early-morning broadcast.
The veteran broadcaster, 75, said he fears life after the Today programme but feels he "should have gone years ago".
He said it was not easy leaving such a long-standing role but admitted he was no longer an "ambitious youngster with many, many more challenges ahead" of him.