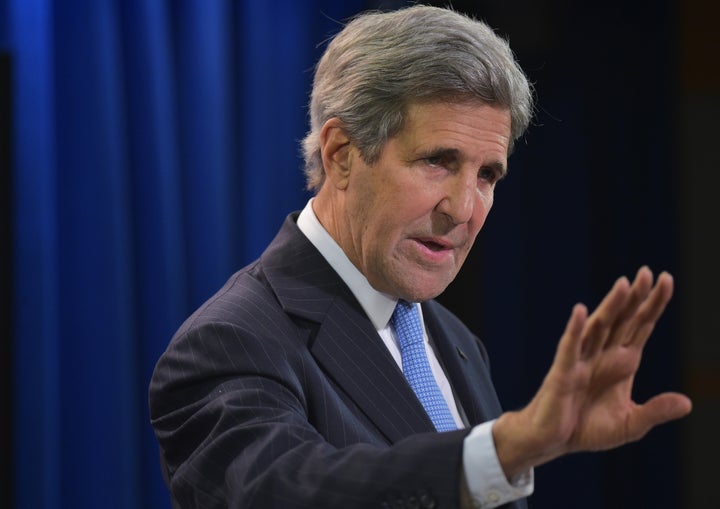 John Kerry, the United States secretary of state, has repeated President Obama's warning that the United Kingdom should not leave the European Union.
Speaking in London on Tuesday, Kerry said Washington would "hate" for the UK to leave the EU and defended the right of the US to intervene in the campaign.
"Britain is a great democracy. And what we are seeing is a passionate debate which is appropriate. And people can weigh in and ought weigh in," he said
In an interview with CNN, Kerry said: "This is a special relationship. We have fought together in so many wars. We have similar values. Similar systems. We have been partners in so many different efforts that clearly we have an opinion.
"It is up to the people here to vote. And we respect whatever that vote is going to be.
"However we believe a strong united Europe, with a Britain whose voice and power is magnified by its presence within the EU, we think that's important. We would hate to lose that added strength we think Great Britain gets by being a member."
President Obama used a visit to London in April to warn the UK would be at the "back of the queue" for any free trade deal with the US should it leave the EU.
His intervention angered pro-Brexit campaigners who argued the president should not have interfered in domestic British political debate.
The secretary of state is in London for David Cameron's summit on anti-corruption.
The prime minister was caught on camera telling the Queen "fantastically corrupt" countries were due to attend the meeting.
Related