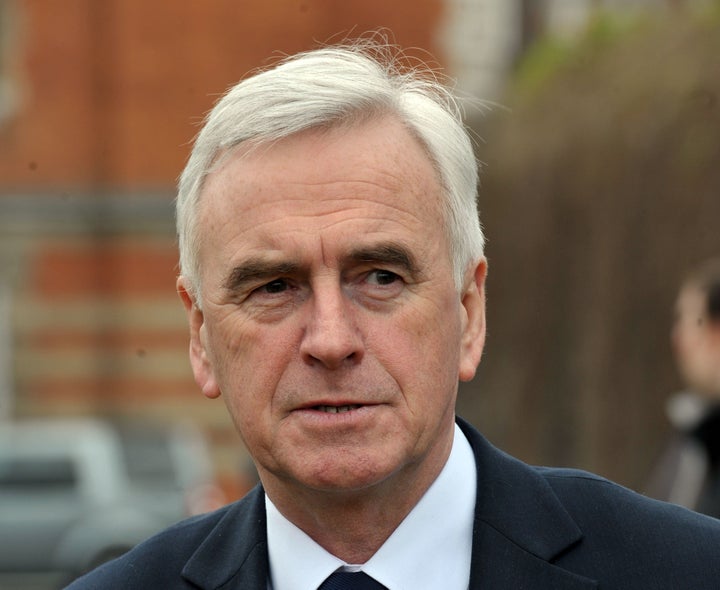 Labour's John McDonnell today claimed his party is "transforming capitalism" as he vowed to reverse Government tax cuts for corporations.
The Shadow Chancellor attacked George Osborne for using his Budget yesterday to cut capital gains tax and corporation tax while also taking the axe to disability benefits.
McDonnell blasted Osborne for his "political choices" and confirmed that a Labour Government with him as Chancellor would borrow more money in order to invest in "UK plc".
He also called for profits raised by private companies to be spread "more equally" through society.
Appearing on BBC Radio 4's Today programme this morning, McDonnell was asked if he had accepted that "capitalism is the most powerful source of prosperity and growth", McDonnell replied: "I don't believe the capitalist society we have at the moment is the most effective way we should be developing our economy.
"We are trying to reshape our economy and transform it in a way in which first of all it is more productive and more efficient and also so it's fairer and we share the prosperity.
"We are transforming capitalism in front of us into something that is more democratic, that's more equal and fairer so we are sharing the prosperity."
He added: "When a company is making profits, they share the profits more equally."
Yesterday, Osborne announced the top rate of capital gains tax – the money you pay on the profit made from the sale of an asset – would be cut from 28% to 20%.
He also revealed corporation tax would fall to 17% by April 2020 and the 40% tax rate would now kick in when someone earns £45,000 a year – up £2,000 compared to the current rate.
McDonnell said: "We do not believe that the austerity cuts that this government are bringing forward are necessary or, to be frank, are fair.
"Yesterday we made the point that austerity is not an economic necessity it's a political choice and yesterday the Chancellor made his political choices.
"He cut capital gains tax to the richest five per cent of our country and he cut the disability benefits to some of the most vulnerable.
"We would reverse them, it's unacceptable that people with disabilities have to pay for the tax cuts for the rich."
He said: "We welcome the sugar tax but the problem is it's not part of an overall strategy to tackle obesity and whilst George Osborne is introducing the sugar tax, he's cutting £200m from the public health budget.
"In principle we support it but we have to see the detail as it rolls out."
Related