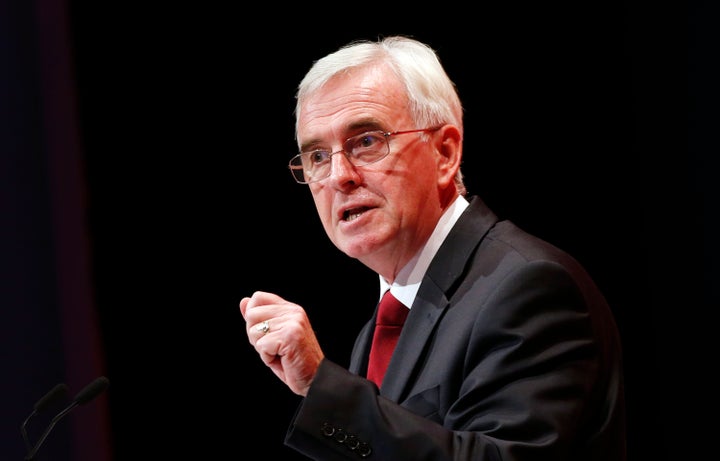 Shadow Chancellor John McDonnell has been urged to publicly dissociate himself from Ken Loach after the film maker declared that Labour MPs are "a disgrace".
During a fractious meeting of the Parliamentary Labour Party (PLP), it was claimed that the director of the new movie 'I, Daniel Blake' had also described the party's MPs as "a tiny clique".
His remarks, to a cinema audience after a screening of the film in Sheffield, prompted backbenchers to urge McDonnell to disown them.
The Shadow Chancellor, a fan of Loach, also came under fire for refusing to condemn the possible deselection of former Shadow Foreign Secretary Hilary Benn by left-wing activists.
Jeremy Corbyn and McDonnell have been strong supporters of Loach's new movie, which focuses on the plight of a man refused Employment Support Allowance.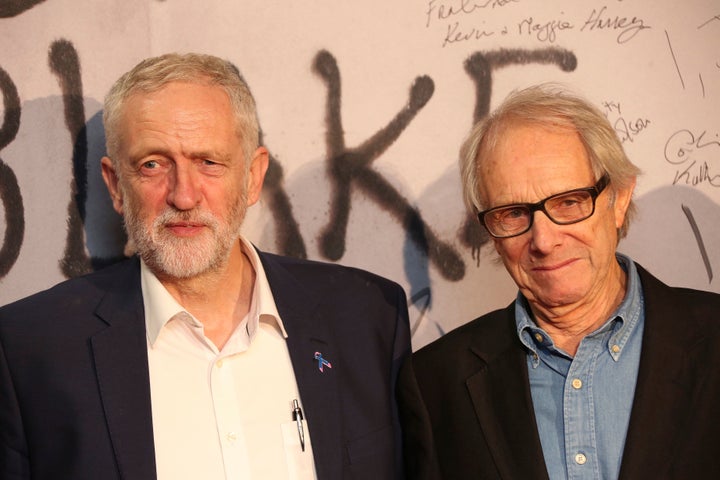 They urged MPs and members to attend screenings last week as part of a campaign against Tory welfare cuts.
Sheffield MP Angela Smith told the PLP that Loach had told anti-ESA campaigners after a local screening: "Labour MPs are a disgrace, but they are a tiny clique and we must not let them divide us".
McDonnell was urged to dissociate himself from the remarks and several MPs at the meeting said that he vowed he would do so "publicly".
A source close to McDonnell said that he would talk personally to the award-winning director about the claims, but pointed out that his film had been at the heart of one of Labour's best anti-cuts campaigns of late.
His spokesman later told HuffPost UK: "John has spoken with Mr Loach directly after the meeting, just as he said he would. Ken confirmed to him that he only repeated his view that it was wrong when MPs had sought to undermine Jeremy's leadership during the summer.
"The campaign against ESA cuts has been extremely successful in raising awarenes to the severity of the issue thanks to the support of individuals like Ken Loach. 'I, Daniel Blake' is a powerful film that will reach more people than the usual campaigning methods."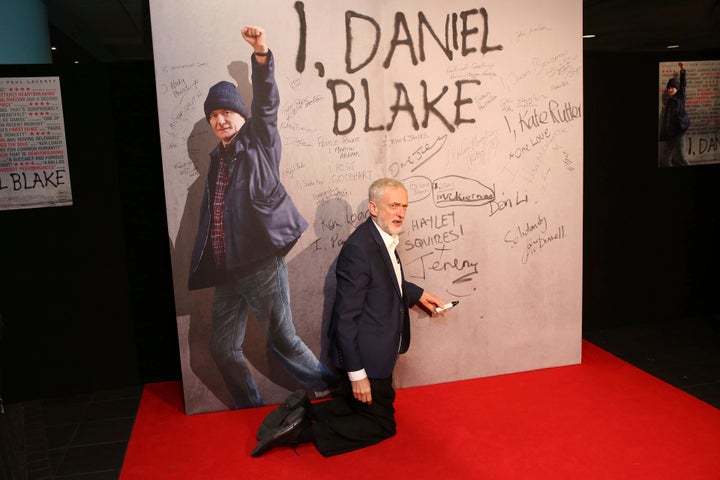 Loach founded the Left Unity party which has stood against Labour candidates and several MPs believe he has spent years targeting them.
In September, he said: "The deselection of MPs is presented as a threat. It is not a job for life. Labour party members have the right to be represented by someone they choose."
Smith objected to Labour Party staff being forced to facilitate the screenings, amid suggestions that some were subjected to unpleasant remarks for showing reluctance to do so.
Bristol MP Kerry McCarthy also slammed Loach for undermining a local event to campaign against social care cuts, as he declared that Labour was "no different" from the local Lib Dems.
And amid fresh fears of deselection threats to MPs, Brighton MP Peter Kyle criticised McDonnell for failing to condemn suggestions that Benn could be ousted from his Parliamentary seat.
The former Shadow Foreign Secretary - whose sacking sparked the summer's 'coup attempt against Corbyn - is at risk of being unseated after the leader's supporters won key roles in his local party in Leeds Central.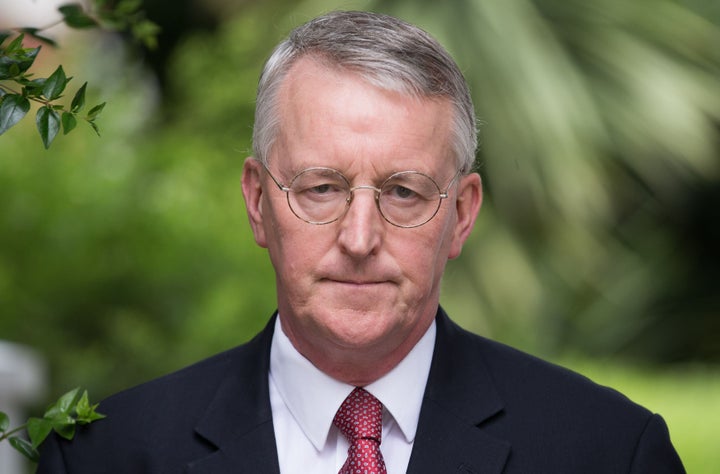 McDonnell, when asked on Radio 5 about the threat yesterday said he was not in favour of mandatory reselection, but said it was upto the local party ultimately to decide.
"Where there are, because of boundary changes, re-selection, that is dealt with at the local level. Labour leadership doesn't involve itself in local selections. It's up to the local party - that's democracy."
He repeated his stance to the PLP, but MPs groaned when he suggested the issue was about boundary changes. Some muttered further when he described Benn as "a friend".
"He said 'we need to be straight with people', but he wasn't straight himself. People were upset that he had the gall to say he was a mate of Hilary's," one of those present told HuffPost UK.
McDonnell's spokesman said: "Overall, John thought it was a constructive discussion".
"John was asked about Labour party democracy. He pointed out that Hilary Benn is a friend of his, and the Labour leadership will not intervene in local party democracy."
The Shadow Chancellor spent more than 20 minutes setting out what would be his 'three tests' for the Autumn Statement: a credible fiscal framework that ends 'austerity'; protection for those hit by cuts and new funding for public services.