John McDonnell has unveiled his vision of "socialism" for Britain, with a tax crackdown on the rich, a £10 minimum wage and a possible universal basic income for all.
The Shadow Chancellor was cheered at the party conference in Liverpool as he vowed "no more Philip Greens" would be allowed to ruin the lives of their workers and pledged £250bn in infrastructure and other spending to help UK industry cope with Brexit.
McDonnell's speech came minutes after Unite union chief Len McCluskey warned Labour MPs: "if you have no stomach for this fight, depart the battlefield".
As Jeremy Corbyn's supporters moved to underline his new mandate from party members, McDonnell said a Labour government would legislate for a "real living wage", which he said was likely to be higher in 2020 than the £10 level he proposed last year.
The current £7.20 rate of the National Living Wage was set to go up to £9 an hour under George Osborne but Labour believes it should be much higher.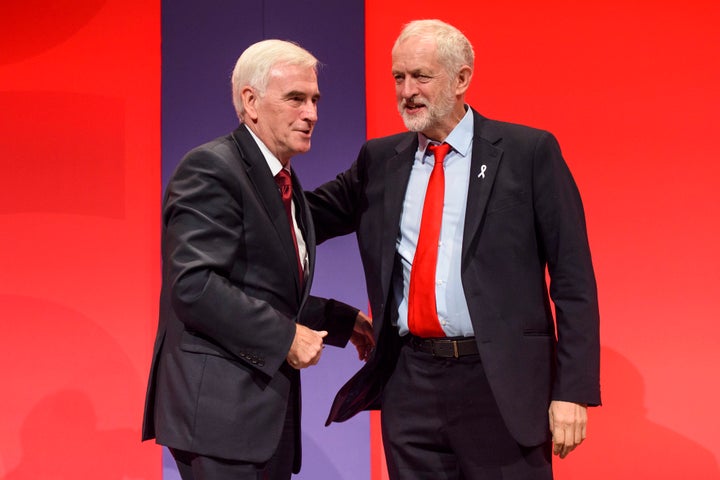 The party would help small and medium-sized firms to cope with the new living wage by expanding Employment Allowance tax breaks.
McDonnell also pledged a shake up of company law to prevent abuses of the kind alleged against former BHS boss Sir Philip Green, telling the conference: "Under Labour there will be no more Philip Greens at all."
To "end the social scourge of tax avoidance", HM Revenue and Customs would get a new Tax Enforcement Unit, doubling the number of staff investigating wealthy tax avoiders.
Extra funds would be given to HMRC and the Gangmasters and Labour Abuse Authority "to make sure there are no more national scandals like Mike Ashley of Sports Direct".
McDonnell won a standing ovation as he concluded his speech by saying that Labour had a "vision to rebuild and transform Britain".
"In the birthplace of John Lennon, it falls to us to inspire people to imagine. Imagine the society that we can create. It's a society that's radically transformed, radically fairer, more equal and more democratic. Yes, based upon a prosperous economy but an economy that's economically and environmentally sustainable and where that prosperity is shared by all.
"In this party you no longer have to whisper its name, it's called Socialism…Solidarity!"
The Shadow Chancellor offered an olive branch to defeated candidate Owen Smith, praising his efforts to block government benefit changes. In a late change to his script, he also name-checked prominent moderate Caroline Flint, Jonathan Reynolds and Labour's team in the House of Lords.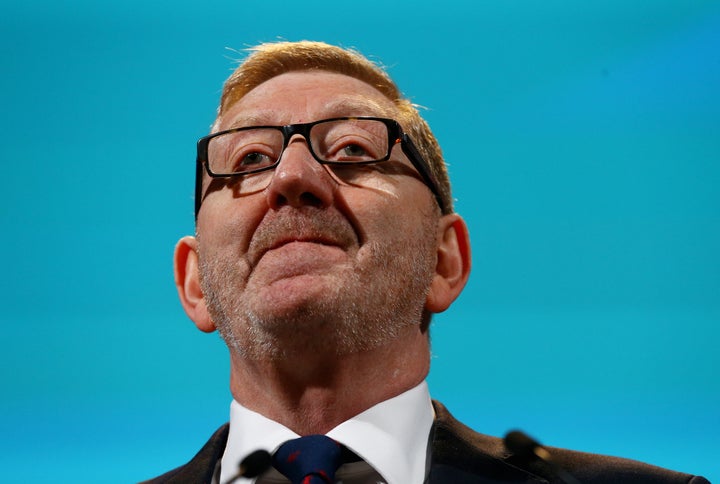 Amid MPs anger at calls for deselection, McCluskey suggested that those who disagreed with Corbyn should quit the party.
"I ask all of you not to be debilitated by the media and those in our own ranks who seek to undermine your confidence in the fight that lies ahead," he told the conference.
"And so I say to the merchants of doom – in the words of Shakespeare's Henry the Fifth: 'If you have no stomach for this fight – depart the battlefield'."
A raft of groups welcomed the new living wage pledge, from trade unions to charities.
Alison Garnham of the Child Poverty Action Group said: "Today's announcement is good news for the legion of working families on the minimum wage who our research shows can't achieve a basic, no-frills living standard even if two parents work full time."
Mark Serwotka, PCS Union general secretary, also welcomed the promise of a new tax crackdown unit and the doubling of tax investigator numbers.
"It makes no economic or logical sense to keep cutting staff and resources in the department that brings in the taxes that fund the other public services we all rely on," he said.
But business groups had a mixed reaction.
Carolyn Fairbairn, CBI Director-General, said: "businesses will be wary of his combative tone in places and a focus on extensive intervention".
"The headlines created by a few irresponsible companies do not apply to the vast majority, which are focused on seizing investment opportunities to grow, creating new jobs, and supporting skills development."
The British Chamber of Commerce said: "Businesses would welcome a massively expanded infrastructure programme because it helps get the fundamentals right, but their confidence would be undermined by a wave of new regulation and compliance regimes."
But Mike Cherry, National Chairman at the Federation of Small Businesses, said:
"FSB welcomes the high-profile announcement from John McDonnell that the Opposition will look at expanding the Employment Allowance."