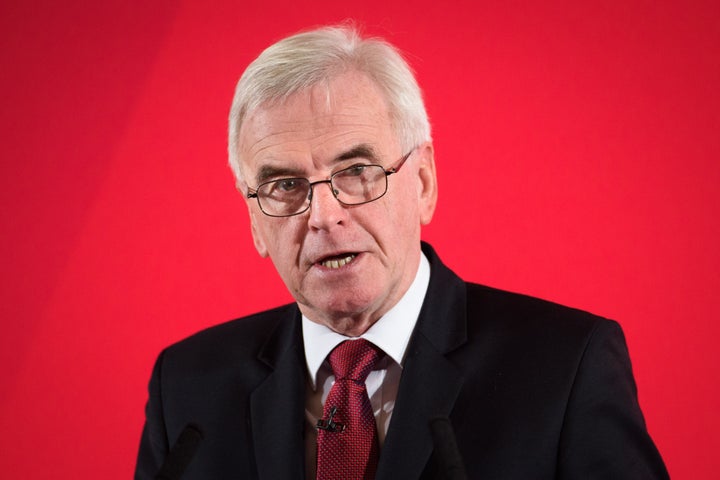 John McDonnell has said unlike Jeremy Corbyn he will not remain neutral in any second EU referendum.
The shadow chancellor said individual members of the party and the shadow cabinet will be able to campaign on the basis of their judgment.
Labour, he said, would "negotiate a sensible deal, put that back to the British people alongside Remain and people will have to make a judgment around that deal as against Remain".
Asked whether he would stay neutral, he told Sky News's Sophy Ridge on Sunday: "No, I won't and I don't think Jeremy's asking people to do that.
"I'll wait until I see the details of the deal that we negotiate.
"I've said up until now – I was in the negotiations with the Conservatives for six weeks and I couldn't see a deal even emerging then that could beat Remain, but let's see what we can negotiate."
The Labour leader came under fire after disclosing he would not take sides in the proposed public vote on a new Brexit deal which the party intends to negotiate with Brussels.