The former host of 'The Daily Show', a longtime advocate for 9/11 responders, angrily called out members of congress for failing to attend a hearing over a Bill that would ensure the fund can pay benefits for the next 70 years.
He said: "I'm sorry if I sound angry and undiplomatic, but I'm angry and you should be too.
"I can't help think what an incredible metaphor this room is ... a filled room of 9/11 first responders, and in front of me, a nearly empty Congress.
Pointing to rows of empty seats at a House judiciary committee hearing room, Stewart said "sick and dying" first responders and their families had come to Washington for the hearing, only to face a nearly deserted dais.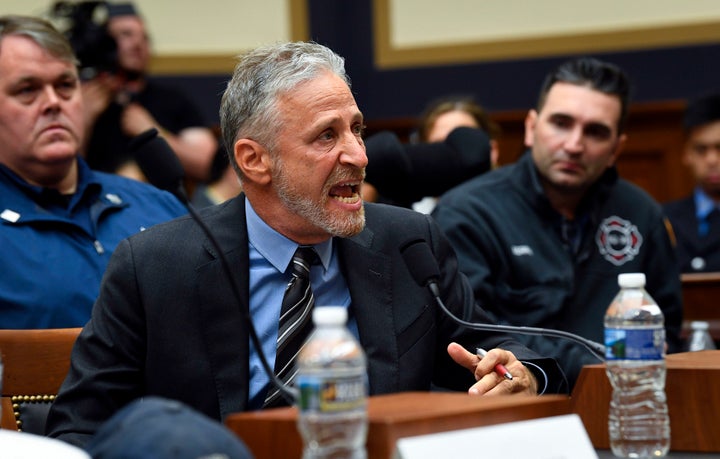 He called the non-attendance "an embarrassment to the country and a stain on the institution" of US congress.
Members who were present said they supported the Bill and were monitoring the hearing amid other congressional business.
n an op-ed for the New York Daily News earlier this year, Stewart wrote that roughly 45,000 people are suffering from at least one 9/11-related chronic health condition and more than 10,000 have been certified with a 9/11-related cancer.