It's fair to say that Josie Gibson's week got off to a bit of a shaky start, as she was thrown about on a rollercoaster during Monday's This Morning.
The Big Brother winner has been a roving reporter for the ITV daytime show for several years now, and was sent to Blackpool Pleasure Beach for a segment about the reopening of theme parks around the UK.
As part of the feature, Josie then came aboard one of the park's newest additions, Icon, but was seemingly not aware of what an intense experience she was in for.
"You never told me this," she told presenters Phillip Schofield and Davina McCall, after being informed that the ride she was about to get on goes from a "standing stop" to 88kmph in around two seconds.
"I'm going to be on this ride now and I tell you what, I haven't had a ride for such a long time," she joked. "It's about time I got the adrenaline pumping, actually. So here we are. Tuck me in, boys."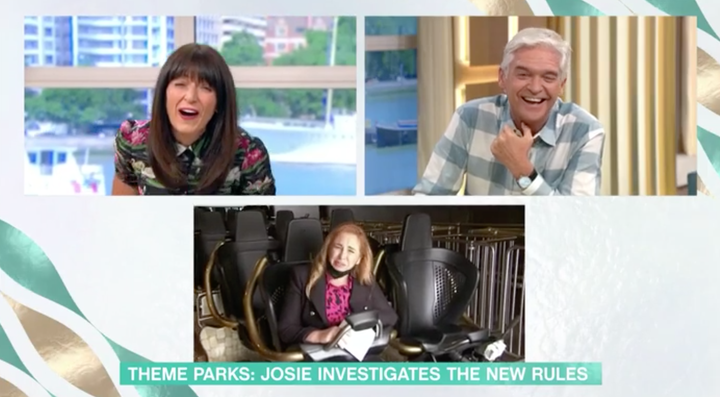 As park staff members secured her in the car, she told viewers: "Since I've had a baby, I'm scared of everything. Absolutely everything.
"It's very important that I wear my mask, but believe me, I've got a bone to pick with you guys [Phillip and Davina], I really have. Oh, my tummy's going already. Why do you do this to me?"
What then followed was around a full minute of non-stop screaming from Josie, with the presenter only pausing to announce "I quit" and ask "where am I?", after her face-mask moved up over her eyes while the ride threw her around.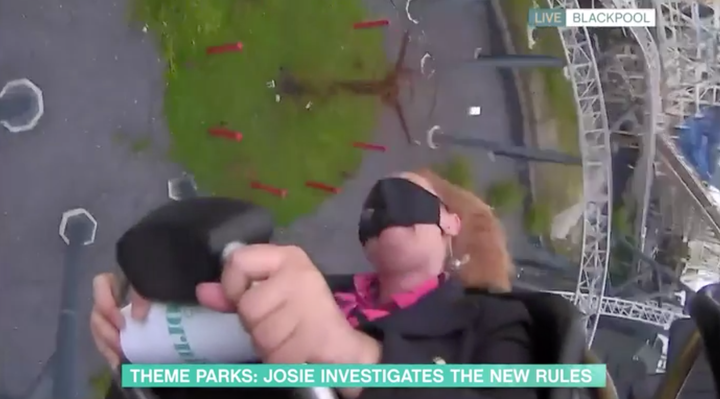 "That is not good to do after having a baby," she was then heard telling Phillip and Davina. "I shalln't be doing it again. That's for sure. But thanks so much for giving me the opportunity…"
Josie added: "It was quite difficult [to keep the mask on], I couldn't see at times... Does anyone know where the toilets are?"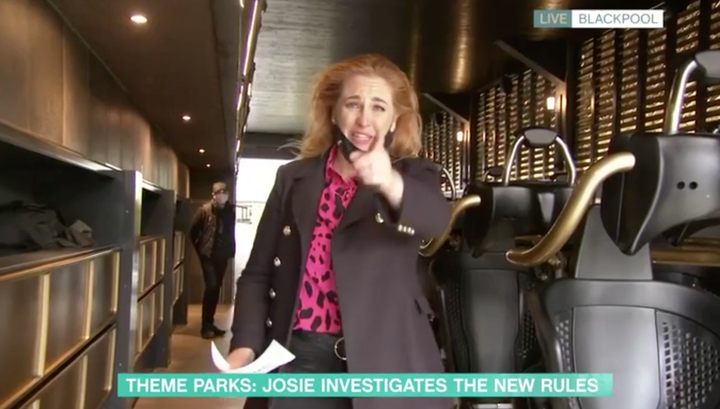 "I didn't think it was going to be this bad! I thought it was a child's rollercoaster!" she was heard declaring, in between her screams.