For many across the globe, as artistic director of the Southbank Centre and the founder of one of the biggest festivals celebrating women - Women of the World - Jude Kelly is the embodiment of modern day feminism.
But it has taken her one thing to get to where she is today: courage.
"I feel ashamed of myself when I'm not courageous," Kelly says in the video above, which has been created for the launch of Makers UK.
"I feel that I've been given lots of good things in my life. I have health, I have intelligence and I have education. I know that people all over the world are doing things that are deeply courageous and so when I sit back and don't take action on things I feel ashamed."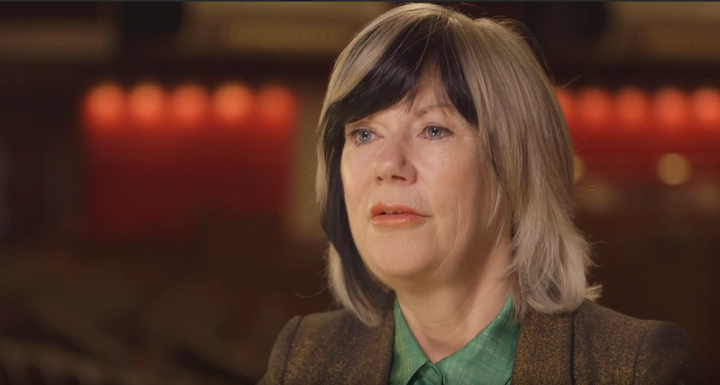 From a young age Kelly has had to muster incredible inner strength in order to silence those who questioned her dreams.
She adored theatre as a child and when she hit her late teens decided to study Drama and Theatre Arts at Birmingham University.
But once there, she says lecturers were sceptical about her becoming a theatre director as a woman.
"They said: 'Well there are only three women female directors in history.
'There's Joan Knight who's a lesbian' - as if that was a negative, terrible thing - There's Joan Littlewood who and just retired and there's Buzz Goodbody who has just killed herself, so which of those three would you like to be?'"
Kelly says she was lucky to have the support of her loved ones and decided to ignore those who doubted her.
Straight out of university, she founded her own theatre company and was soon making waves as a director.
But just as her career was taking off, Kelly experienced an unexpected tragedy that required her to dig deep once more.
"It's a huge tussle for women - well, all humans - when the relationship between work and family is perceived to be a schism," she says.
"My second child died of cot death. I was with him still breastfeeding and he died."
Kelly says she never blamed herself for the death, but at the time, it made her acutely aware of the "issue of working very hard and having children".
Although the tragedy has shaped Kelly's life, she's not a woman easily defeated.
In 2006 she was appointed artistic director of the Southbank Centre and has since used her position to empower women in both the UK and aboard.
As artistic director, she was increasingly frustrated that so many works of theatre are told from the perspective of men, where men are the protagonists "in every way" and women are simply "there to assist or are invisible".
"I thought actually if I don't use this position of power to change or try to change at least to some degree, then I've really squandered the opportunities that were given to me as a girl and as a woman," she says.
In 2011, Women of the World Festival (WoW) was born.
The festival is a platform that celebrates the achievements of women around the world and interrogates the question of gender equality that inhibits them from fulfilling their potential.
Now in its sixth year, WoW has expanded way beyond the Southbank Centre and now takes place across the UK and nine other countries around the world.
"I've tried to be courageous about myself," Kelly says. "But much more recently I've thought: 'I am a woman, women are still unequal, they were unequal when I was 10 and they're still unequal'. And now I should be addressing that consistently."
Related