Judge Patricia Lynch QC was sentencing John Hennigan at Chelmsford Crown Court for his ninth breach of an anti-social behaviour order in 11 years when the pair exchanged cussed words.
The 50-year-old told Judge Lynch she was a "bit of a c***", to which she responded: "You are a bit of a c*** yourself. Being offensive to me does not help."
Shouting back, Hennigan said: "Go fuck yourself," to which the QC replied: "You too."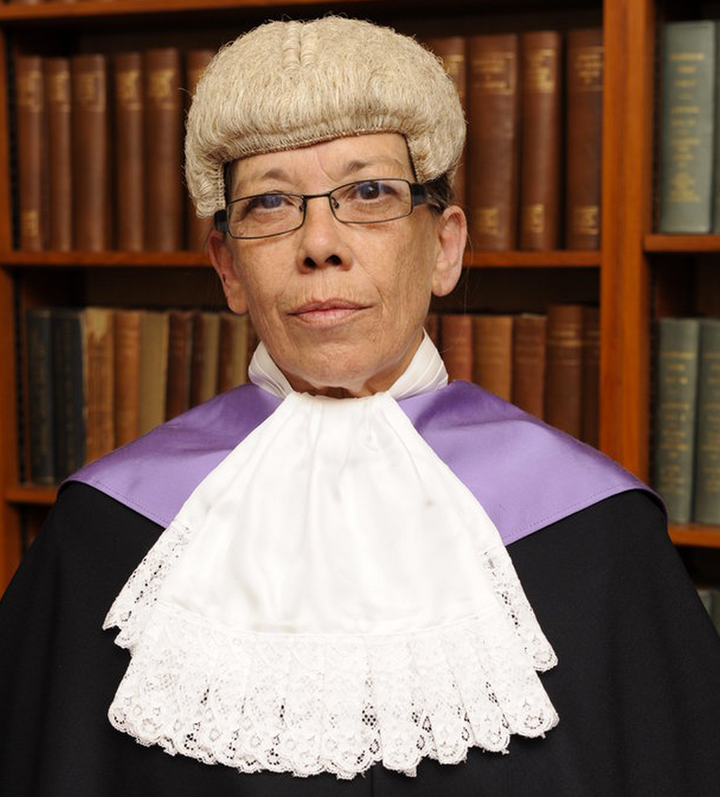 A spokesman for the office has been quoted as saying: "The JCIO has received complaints regarding HHJ (Her Honour Judge) Patricia Lynch's comment in court which will be considered in accordance with the Judicial Conduct (Judicial and other office holders) Rules 2014."
According to The Telegraph, the spokesman added that they "never comment on how many complaints have been received".
Judge Lynch jailed Hennigan for 18 months for insulting and making racist slurs against a black Caribbean mother in Harlow, Essex.
"There's an argument that says using the terminology that she [Judge Lynch] used takes things down a little""
After news of her four-letter retort circulated, scores of people praised her reaction on social media - with many branding her a "hero" and an "idol".
Stan Keaton tweeted: "Judge Patricia Lynch QC has a cracking reply to a racist thug in her courtroom."
David Duncan added: "What a legend judge Patricia Lynch is," while Gemma Tomlinson wrote: "I would like to buy judge Patricia Lynch a drink."
Greg Stone tweeted: "Judge Patricia Lynch, a nation salutes you."
Luke Farley said: "Hats off to Judge Patricia Lynch. I think it was a reasonable response given the vile racist in front of her."
Marc Thomas posted: "It is a bit hard to give children role models nowadays but Judge Patricia Lynch QC is definitely one."
Describing it as "a really rare event" he explained: "Courts are set up and designed to engender deference in defendants. On the whole, badly behaved men usually shut up in court rooms
"[It was] Deeply odd. There she is, she's in her wig and gown, up high on the bench. The geography of the courtroom – I'm high status and you're not – and almost always that's very effective theatre in keeping otherwise noisy men really, really silent, that was always my experience.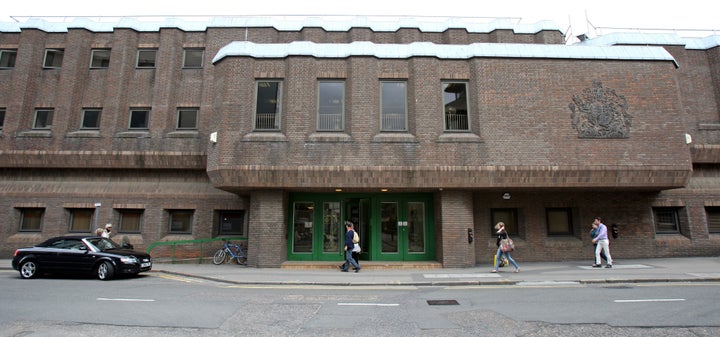 "Incredible noise, sound and swearing downstairs in the cells, silence and deference in the courtroom… this is an unusual exception."
When asked if Judge Lynch's comments enhanced or detracted from the proceedings, Moffat cited an unreported precedent which occurred while he was in chambers, in which a defendant who was about to be sentenced became abusive, branding the judge an "idiot".
As Moffat recalled, the judge replied: "After I've finished in court I'm going for a swim, then I'm going to walk my dog, then I'm going to cook supper for my family. You're going to be spending the first night of many in Belmarsh prison, during which you might want to ask yourself, which one of us is the idiot?"
And revealing an intriguing insight into the training of judges, Moffat added: "New judges in judge school are taught all about controlling courtrooms, demeanour is really important so that respect is properly engendered, including the way a judge walks into a courtroom. Those ten paces, from door to bench are really important. Don't carry anything, because it looks low status, walk really slowly in a measured way, don't look around you, because that looks low status.
"The demeanour of the figure up there on the bench is really important … there's an argument that says using the terminology that she [Judge Lynch] used takes things down a little."
Popular in the Community