Coronavirus has changed everything. Make sense of it all with the Waugh Zone, our evening politics briefing. Sign up now.
Food companies and supermarkets could slash sugar, fat and salt from their products to comply with planned government curbs on junk food discounts and TV advertising, a health minister has suggested.
Helen Whately said that the new anti-obesity strategy could mirror some of the impacts of the sugar tax on drinks, which successfully forced firms to make their products more healthy.
Although a similar "junk food tax" is not among the package of proposals set out on Monday, the move to outlaw so-called "buy one, get one free" (known as "BOGOF") promotions of foods with high sugar and salt content could have a similar effect, she said.
Asked directly if the government was considering a food tax, Whately told BBC Radio 4's Today programme: "We certainly learned from the effectiveness of that particular measure. What we saw with the sugary drinks levy was widespread reformulation of products.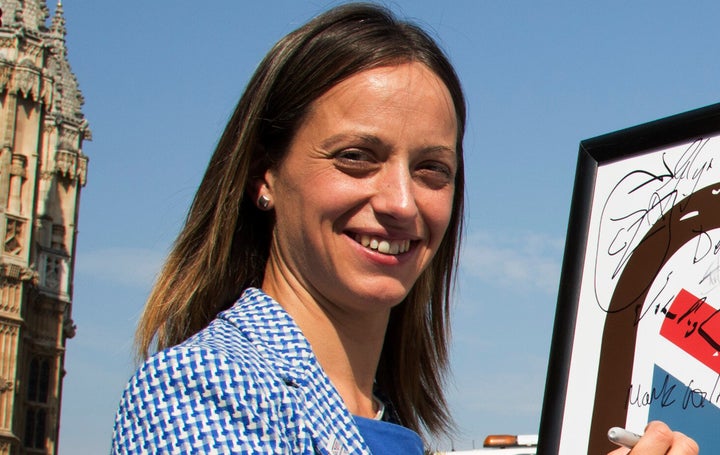 "What we will also see with the policies we are bringing in is businesses will be responsible.
"And we may well see for instance some of the ingredients of food changing in order to make them healthier."
The ban on discount deals is part of a new government strategy for tackling the UK's £20bn-a-year obesity crisis, along with the prohibition of junk food adverts before 9pm and new calorie counts on menus in restaurants.
The NHS says one in four adults and one in five children are classed as very overweight. According to OECD data, the UK's obesity levels have risen 92% since the 1990s.
Boris Johnson, who unveiled a new Twitter video of himself talking about losing weight, said the plans would help "reduce our health risks and protect ourselves against coronavirus".
Government sources told HuffPost UK that Whately's remarks were part of a wider drive to use the new curbs to get manufacturers to make their products more healthy and not just to help consumers with more information.
"If the companies decide they want to keep these deals or to keep advertising and the way to do that is to cut the sugar and salt in their food, then everyone wins," they said.
"Reformulation of sugary drinks worked really well with the levy. People said it didn't raise much money, but that was a mark of its success. Manufacturers cutting sugar was the explicit aim of the policy."
The prime minister and health secretary Matt Hancock have pointed to growing evidence of a link between obesity and an increased risk from Covid-19.
Department of Health and Social Care statistics showed nearly 8% of critically ill patients in intensive care units with the virus have been morbidly obese, compared with 2.9% of the general population.
George Osborne's sugar levy, which came into force in April 2018, forced firms to pay a rate of 24p per litre of drink if a drink contains eight grams of sugar per 100 millilitres and 18p per litre if it contains between five and eight grams of sugar per 100 millilitres.
The sugar content of drinks purchased fell by 21.6% in Great Britain between 2015 and 2018, before the levy kicked in but after it was announced.