Whether you've spent three years with your head down studying or partying hard, you've now graduated and it's time to get a job.
While some people go through education knowing exactly what they want to do for a living, others can feel a bit lost. Stepping into the world of work can be daunting, and the job market can be competitive. But the good news is that according to official figures, around 90% of graduates are in employment within six months.
We asked experts to share their top tips for securing your first career job.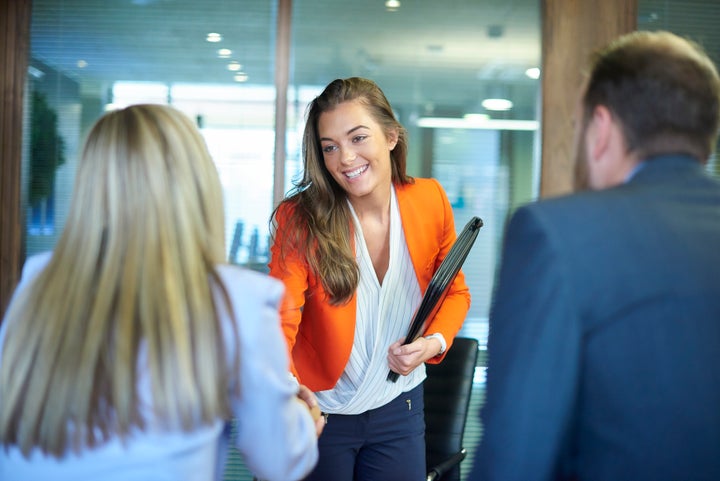 Spend some time thinking about what you want to do and what you're good at. Some people study to become architects or surgeons, and know exactly what they want to do for a living. But not everybody is certain.
Lots of jobs sites have tips about what you can do to start thinking about this. For example, Prospects has a free online career planner where graduates can answer a series of questions to learn more about their natural skills and motivations. This can help you to find a career that suits you.
Create a really strong CV and tailor it. Make sure your CV really sells you as a candidate. This means it has to be not only free of typos and mistakes but clear and readable, and sent with a tailored cover letter for each company you approach. "I see a lot of really bad student CVs, what they need to do is think a bit more carefully about their audience, who the reader is, and what they want to see," Victoria McLean, CEO of career consultancy City CV told HuffPost UK.
She recommends candidates avoid listing "soft, sloppy skills that anybody could say and don't actually mean anything" and on the education section focusing on your strongest achievements - even if you didn't get the grades you hoped for. "Sell what you have got," McLean added. "Did you ever come top in your class? Did you ever get a brilliant mark? If you got a 2:2, did you ever get a first in particular project?"
She also says a CV needn't just focus just on your grades. For example, if you had to prepare a presentation for your year group or class and you bossed it, you can add that in too. And when it comes to the career history section, don't make your responsibilities sound dull and boring, McLean said. Think about each bullet point on your CV as 'FAB', she says, which stands for: "fact, action, benefit."
Make the most of your work experience, volunteering and extra curricular activities. Work experience, internships and volunteering are all really important for showing that you are motivated, can work collaboratively, take instruction, act professionally, and take the step up from education to the world of work.
"It's good for confidence and - this sounds awful - but spending time in the adult world and getting to grips with it, you can learn a huge amount about industry and different sectors and can help you where you might want to be, too," McLean adds.
"You may find out what you're good at and what you absolutely hate - but it will help channel you into the right direction. And if it is in your chosen field it can get you really fired up and enthusiastic, and you can write it in your cover letter to show your motivation. It's very much worth doing and if you don't like it, it can help you rule out that option."
"I would be prepared to do whatever it takes to get any experience - that shows you're committed to the career you've selected and you're really determined," Nicky Brain, recruiter at Ignata, told HuffPost UK. Employers are also really interested in extra curricular activities and volunteering, she says because they are often looking for evidence of "leadership, energy, and stamina."
So if you were part of a society at university or involved in a sports team, make sure to add that to your CV too.
Rid the internet of embarrassing social media posts. Remember all those photos of you and your friends doing shots? It's best to delete those or make sure your profile is private before approaching prospective employers.
The first thing a recruiter is likely to do when you get in touch is Google you, McLean told HuffPost UK. "We live in a world of social and digital media, so people really need to look at their social social footprint."
Essentially, make sure your digital self looks professional and employable. You don't want a recruiter looking back through last year's tweets and finding something you wouldn't want to say now.
If you get to interview stage, really prepare for it. That means not only browsing the company website but going the extra mile by, for example, searching the news to learn what's been written about the company or reading its annual report.
You should also prepare answers to common interview questions so that you aren't caught off guard, and practice those answers in a mock interview if you can. When preparing answers, think about how you can communicate not only why you want to work for the company - but crucially, why they should hire you above anyone else.
Brain told HuffPost UK: "Work on the basis nobody owes you anything. Although you've come to the end of your education when you go into work you're going to be at entry level and start all over again. The difference is this is now not your education, it's your career."
Mclean added: "Think about your motivations and why you want to get into that industry. Your interview is basically a sales meeting."
Don't be disheartened if you get knocked back. Sometimes, navigating the world of work can feel like swimming up stream.
"There is an opportunity for every body, you've just got to find it," Nicky Brain said. "If you got knocked back, it wasn't meant to be. I know that's philosophical but I truly believe that - because if you didn't get it, more often than not the chemistry wasn't right, which means the culture wasn't right.
"If you get knocked back 99 times it just means you and that opportunity haven't met yet, but you will. You've just got to keep going."
Make a good impression in your new job or internship (starting with avoiding going crazy at work drinks). If you do secure an internship or land a new job, it's important to continue to make a good impression. This means not only turning up on time and being dressed appropriately every day, but also being proactive, professional, and enthusiastic - even if all you get to do at first is make the tea and get to know the photocopier.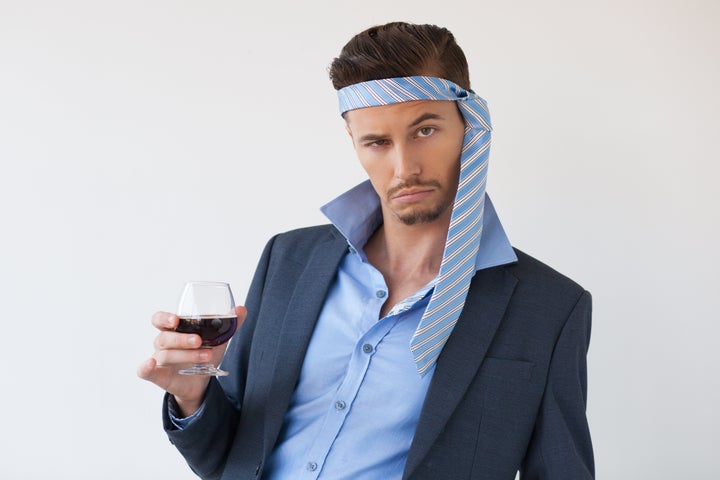 "Show that you are willing to learn and have a genuine interest in their business - don't shirk from any responsibilities, try to seek out as much work as you can to show how keen you are," Mclean said. "You never know what it might lead to so don't moan, don't complain or write on Facebook how glad you are that it's Friday.
"Also don't have a work romance or go and get drunk with your colleagues."
Nicky Brain added: "The first thing some businesses will think about is attitude, asking: are they interested, do they have good manners, are they willing to learn and do what it takes?
"Remember, especially in your first 3, 6, 12 months it's still like an interview process. At no point should you rest on your laurels."