Justin Bieber has told his fans he won't be posing for any more photos with them, after comparing himself to a "zoo animal" and a "slave to the world".
Concerning photos of The Biebs taken by fans were published on social media on Tuesday (10 May), showing him walking around a park in Boston barefoot, while also pausing to feed some squirrels.
Another shared a video of him walking around, in which he's heard asking: "Don't do that."
Following this, he posted a statement on his Instagram page, revealing that he was done with having his photograph taken.
He wrote: "If you happen to see me out somewhere, know that I'm not gonna take a picture. I'm done taking pictures. It has gotten to the point that people won't even say hi to me or recognize me as a human, I feel like a zoo animal and I want to be able to keep my sanity.
"I realize people will be disappointed but I don't owe anybody a picture. And people who say 'but I bought ur album' know that you got my album and you got what you paid for AN ALBUM! It doesn't say in fine print whenever you see me you also get a photo [sic]."
Predictably, the more devout of the Beliebers were unhappy with his decision, branding him a "douche" and "such a prick".
He then responded to them directly, writing: "If you think setting boundaries is being a douche I'm the biggest douche around but I think it's smart and will be the only way I last. I wanna enjoy life and not be a slave to the world and their demands of what they think I need to do!
"I'm going to keep making decisions I feel are fit for my growth and no human being will make me feel bad for it."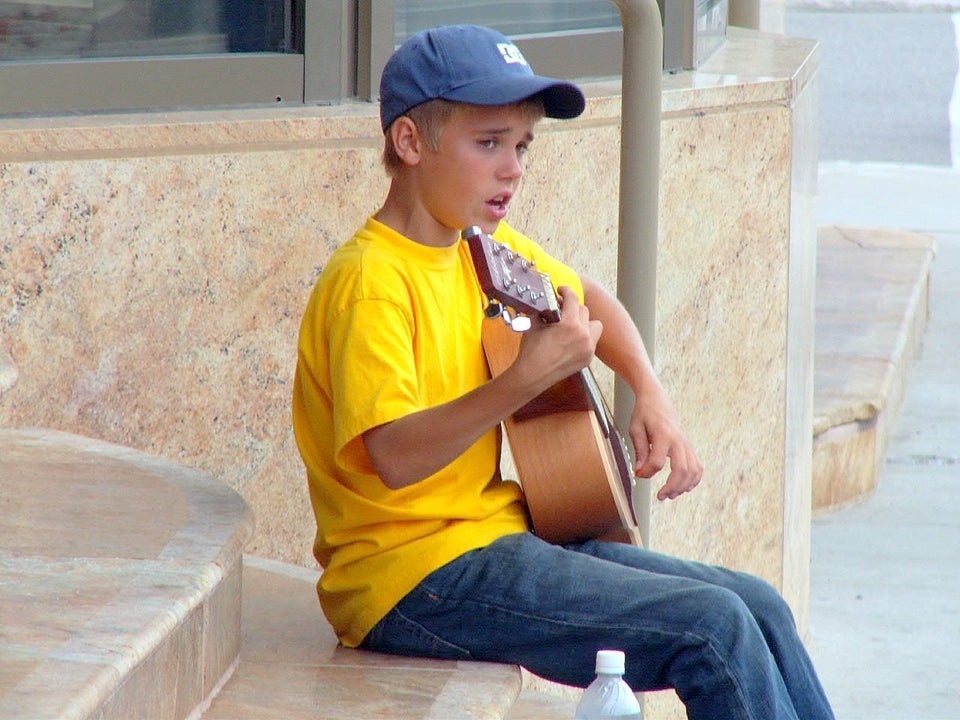 Justin Bieber: Child Star To Bad Boy