The singer celebrated the occasion in an Instagram post on Wednesday, calling the model "the most precious."
"You have captivated my heart. I know from the depths of my soul down to my bones that this journey with you will only exceed our wildest expectations," he wrote in the caption of the post. "So let's keep dreaming big baby. Cheers to forever and ever."
He continued, "I love you with every fiber of my being."
Hailey Bieber marked their anniversary with an Instagram post of her own, which included a slideshow of photos from their relationship. She kept the caption short and sweet, writing, "5 ✨🤍 I love you."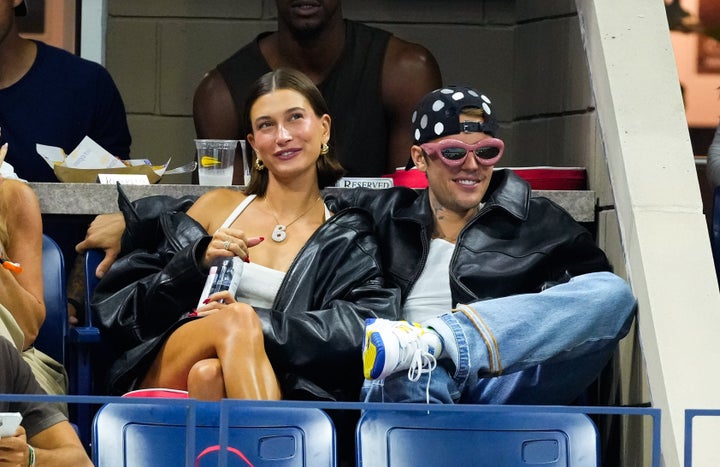 The couple have long been embroiled in a media circus relating to Selena Gomez, who previously dated Justin Bieber. Gomez's fans have attacked Hailey Bieber over her current relationship with the "Baby" singer for years.
Despite the social media-driven drama, the three celebrities have repeatedly shut down rumours that there's a feud between them.
Hailey Bieber and Gomez even posed together for a photo at the Academy Museum Gala in October 2022.
And in March, the Only Murders in the Building star posted an Instagram story calling on her fans to stop cyberbullying the model.
"This isn't what I stand for," Gomez wrote at the time. "No one should have to experience hate or bullying. I've always advocated for kindness and really want this all to stop."
Meanwhile, Justin Bieber often uses his Instagram account to express love for his wife. He celebrated their fourth wedding anniversary on the platform last year, writing, "Thank u for making me better in every way."