Devastated Kate Brandon, 33, has less than a week to raise £200,000 and save her husband's life.
With time against her, Kate has issued a desperate plea for strangers to come together and donate money to save her husband Mike, who is battling a rare type of leukaemia.
Her aim is to raise £400,000 to afford specialist treatment abroad.
So far, she has managed to raise half of that figure but she still needs to raise a further £200,000 over the next four days to pay for Mike's potentially life-saving CAR T-Cell therapy.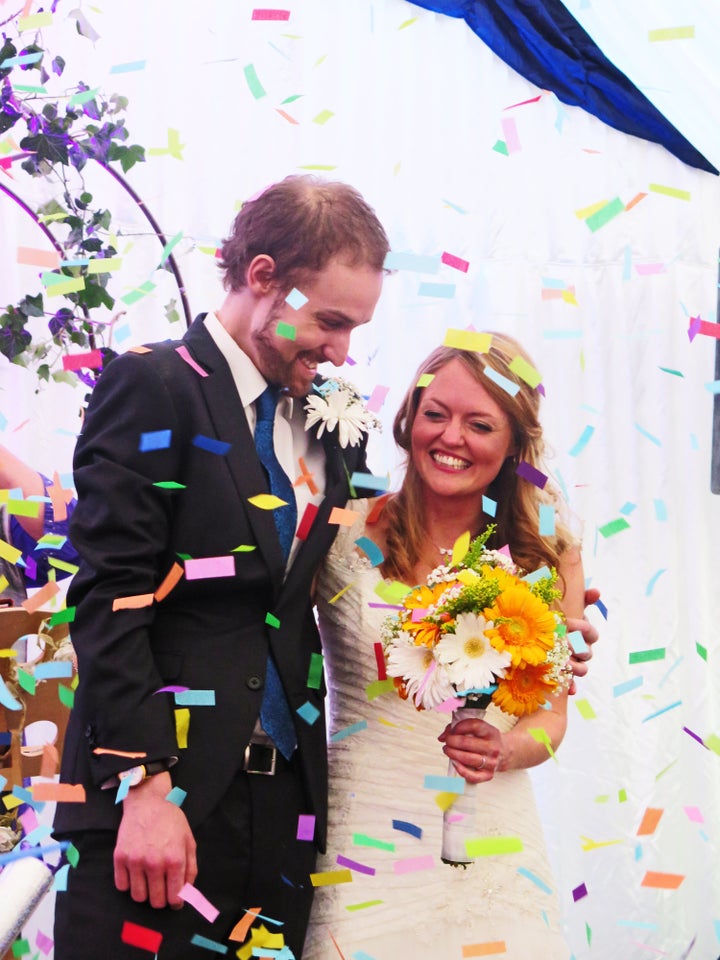 Mike was diagnosed with Acute Lymphoblastic Leukaemia in 2014, just one month after he proposed to Kate.
Due to it being a rare type of leukaemia, Mike required a stem cell transplant to stand any chance of surviving, so he turned to The Anthony Nolan Trust for help.
His wife Kate launched the #Shake4Mike campaign encouraging members of the public to register with Anthony Nolan as stem cell donors.
Through that Mike was able to find a stem cell match and, on his 30th birthday, he received a lifesaving transplant.
Following the treatment, Mike underwent more than 20 gruelling bone marrow biopsies, contracted pneumonia and, since November, has needed five further infusions of stem cells and lymphocyte cells from his donor.
But tragedy struck in February this year when Mike's white blood cell count plummeted and he began to suffer tightness and pains in his chest.
In March, the couple received the devastating news that Mike's leukaemia had returned - and it was worse than ever.
"This time things are a hell of a lot more serious than they were the first time round," Kate explained in an emotional video appealing for donations.
"He has very little hope for a full recovery.
"His only chance is to access this new research trial based in America which is CAR T-Cell therapy and to get him there I need at least £400,000 and I need it as soon as possible."
She continued: "I'm sure you can all imagine what it's like if you're faced with losing the most important person to you, so please help me.
"I know with your help we can get him to where he needs to be."
Mike has secured a place on a medical trial for CAR T-Cell Therapy at the University of Pennsylvania's Abramson Cancer Centre, USA.
The research centre funds the treatment itself, however the additional costs of being treated uninsured and without NHS support must be personally funded, which is where the public's support comes in.
Kate has set up a GoFundMe page to help raise funds for the treatment.
She said: "CAR T-cell therapy has really high response rates of complete remission. To me it seems like more of a cure. We can't go down without a fight.
"You hear of miracles all the time, they are rare but they happen.
"Mike has so much love and strength we have to exhaust all options. Our last campaign reached 200 million people - we just need a fraction of those to donate money."
She continued: "Since we started this campaign it has filled me with the energy and positivity I had lost immediately after receiving the bad news. It makes us all stronger.
"There are times when Mike and I have thought maybe we should just relax now and let go, but you simply have to know that you have tried everything."
Kelsea Little, spokesperson for GoFundMe.com, said: "Kate's campaign to save her husband's life is truly inspiring.
"It is amazing to see the sheer amount of support flowing into their campaign, and we are very happy to be able to provide a platform that allows that support to take place.
"Our thoughts are with Kate and Mike during this incredibly difficult time."