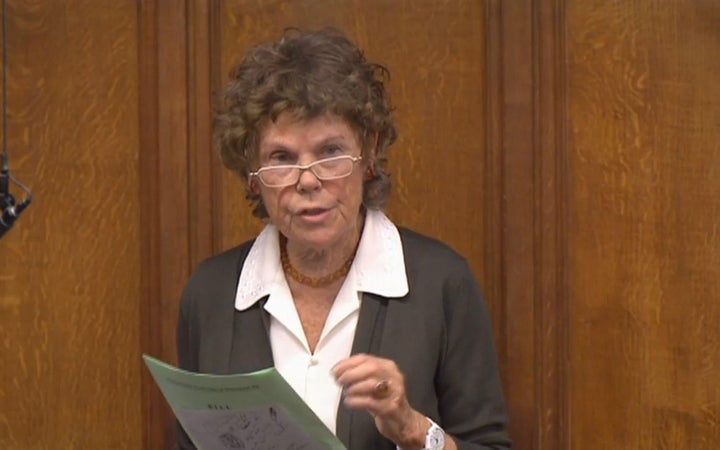 Labour Brexiteer Kate Hoey faces a fight for her political future as grassroots members launch a bid to have her suspended and barred from standing for the party again.
Vauxhall Momentum and the Stockwell ward of Hoey's Constituency Labour Party both backed motions on Tuesday night calling for Jeremy Corbyn to remove the Labour whip immediately.
Hoey was among four Labour MPs who helped Theresa May stay in power by voting with the Government on customs so her key Brexit legislation could survive.
The MP has also further enraged her Constituency Labour Party (CLP) by co-signing an amendment with the DUP, which they say undermined the Good Friday Agreement.
A similarly-worded motion, which HuffPost UK understands will include claims that Hoey helped May avoid a General Election with her Tuesday night vote, will go before Vauxhall CLP's general committee on Thursday.
Local Labour activist Jamie Green said: "Kate Hoey has propped up this Tory government at their weakest moment and has, with that vote, abandoned all right to call herself a Labour MP.
"Labour members and voters in Vauxhall deserve better than someone who will prop up the party of austerity, just so that she can help take this country off a cliff edge.
"She should do the right thing and trigger a by-election where she can, if she wishes, take her chances against a real Labour candidate."
Hoey, however, was bullish about the move.
She told HuffPost UK: "Over my 29 years in Parliament, I have been censured many times by the CLP.
"The constituents are more important and most of them, even those who voted to Remain, support me as their MP.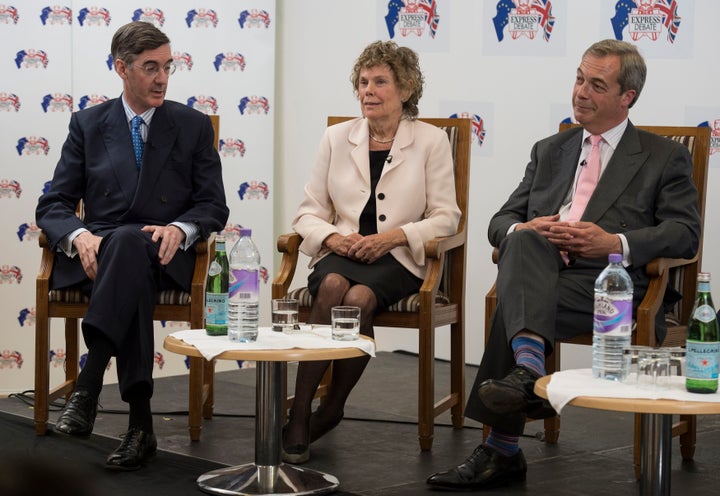 "I have had the same views on the EU since being elected and they knew these views as they were always in my election addresses.
"I voted against the Maastricht and Lisbon treaties and for a referendum and always in the same lobby as the now leader (Jeremy Corbyn)."
Twelve rebel Tory MPs backed an amendment to keep Britain in a customs union with the EU should May fail to strike a deal with Brussels on frictionless trade by late January.
A defeat on the trade bill, central to May's Brexit strategy, had the power to set in motion events which may have toppled the Government.
But Hoey, along with Labour colleagues Frank Field, John Mann and Graham Stringer, voted it down.
The motion Hoey co-signed with the DUP would have made it illegal for the UK Government to make customs arrangements for Northern Ireland separate to Great Britain.
The motion passed by Vauxhall Momentum reads: "As Labour members who campaigned for Kate Hoey at the last General Election despite many of us disagreeing with her about Brexit, we are appalled at the way in which she is demonstrating that her personal views take priority over representing her constituents and our Party by voting to enable this rotten, inept Government to stay in office.
"Vauxhall is an inner city constituency whose diverse, multi-cultural and multi-racial community have suffered eight years of Tory cuts and austerity, yet our MP is voting to prop up that Tory government and for a Tory Brexit which threatens job, peace in Northern Ireland and the future of the NHS. For this we condemn her.
″We will be supporting the motion of censure being put to Vauxhall Labour Party's General Committee on 26 July 2018, and its demands that: (a) the Leader of the Labour Party suspend Kate Hoey from the Parliamentary Labour Party and remove the Whip; and (b) that the National Executive Committee declare Kate Hoey ineligible for re-selection as a parliamentary candidate."
Related