Theresa May has narrowly avoided a major defeat on her key Brexit legislation as a Tory civil war over her Chequers accord continues to threaten the stability of her Government.
The Prime Minister warded off a rebellion after Remain-backing Tory rebel Nicky Morgan tried to amend the Trade Bill to force Britain to join a customs union if 'no deal' was struck with the EU by January.
It was voted down by a majority of just six, or 307 votes to 301.
Their amendment failed with the help of four Brexiteer Labour MPs: Frank Field, Kate Hoey, John Mann and Graham Stringer.
Separately, backbenchers did inflict a defeat on the Government over its negotiating stance on the European medicines network, with MPs backing a bid to force ministers to make staying in it an objective during negotiations.
Twelve Tory MPs rebelled on both amendments. They were: Heidi Allen, Guto Bebb, Kenneth Clarke, Jonathan Djanogly, Dominic Grieve, Stephen Hammond, Phillip Lee, Nicky Morgan, Robert Neill, Antoinette Sandbach, Anna Soubry and Sarah Wollaston.
Independent MP Kelvin Hopkins, currently suspended from Labour, also voted against the customs union amendment.
The second day of blue-on-blue attacks comes after May was accused of "caving in" to Brexiteer backbenchers over EU tax arrangements on Monday.
May has insisted the deal she struck with ministers at Chequers would bring her party together, but the votes on Tuesday were preceded by a debate peppered with more attacks.
Conservative former chancellor Ken Clarke said he was "astonished" that the Government used a three-line whip to "defeat the Government's policy as set out in the White Paper" on Monday, after May switched position following pressure from the strongly pro-Leave faction, the European Research Group.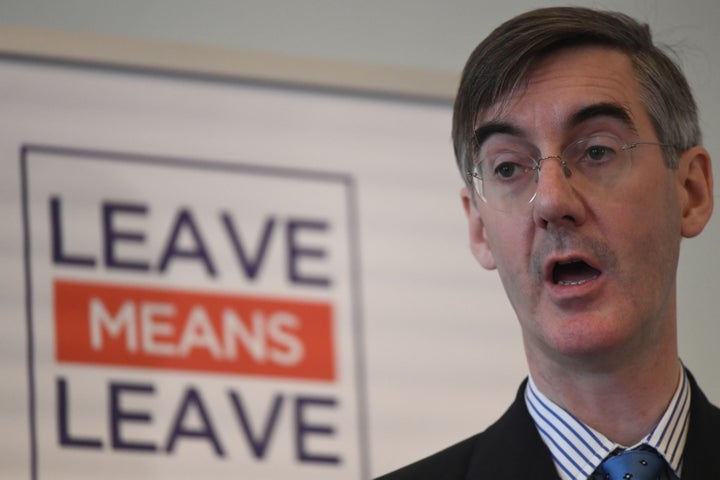 "Today we have amendments which are entirely consistent ... with the Government's White Paper but they are so terrified of the Daily Mail, the Daily Telegraph and the European Research Group they are now applying a whip to try to defeat it," he said.
He suggested ministers "lie in a quiet, dark room" over the summer and "come back and tell us how exactly how they do intend to negotiate these serious matters for the future of our country".
Morgan, a Conservative former Cabinet minister, said Brexit-backing MPs chose to try to "scupper" the Prime Minister's Chequers agreement on Monday.
"Some of us tried to stop them, sadly we failed," she said.
Morgan said her amendment was "eminently sensible" and would give May space for the negotiations, adding: "But it is very clear that in this House there is a majority for a customs union to safeguard business and jobs and the financial security of our constituents in the future."
Before the vote, International Trade Minister George Hollingbery had attempted to buy off the Remainers by offering to table amendments in the Lords.
But he was rejected by Tory former minister Stephen Hammond, who replied: "I would contend and I'd say to my frontbench new clause 18 is exactly in line with their White Paper."
Hollingbery, after speaking to Chief Whip Julian Smith, interjected to say: "In recognition of the contribution made by him and other members today it is my intention to bring forward an amendment in the other place that takes in the essence of new clause 18 but removes the defective elements relating to the Customs Union.
"The Government amendment will restate our intention to establish a customs arrangement with the European Union."
Hammond said the offer was "generous", but declared he would be sticking to his guns, adding: "Let's do this the other way round, I'll make you a generous offer. Why don't you accept new clause 18 today and then amend it in the Lords."
Former Justice Minister Philip Lee was among those who backed the two rebel amendments.
He said: "I think yesterday (Monday) was the worst experience in politics I've had in eight years and I am sorry that it (has) changed the dynamic. I started the week intending to support our Prime Minister in her deal and the White Paper.
"Yesterday changed that and that is why I will be supporting other colleagues on these benches with regards to new clause 18 this evening.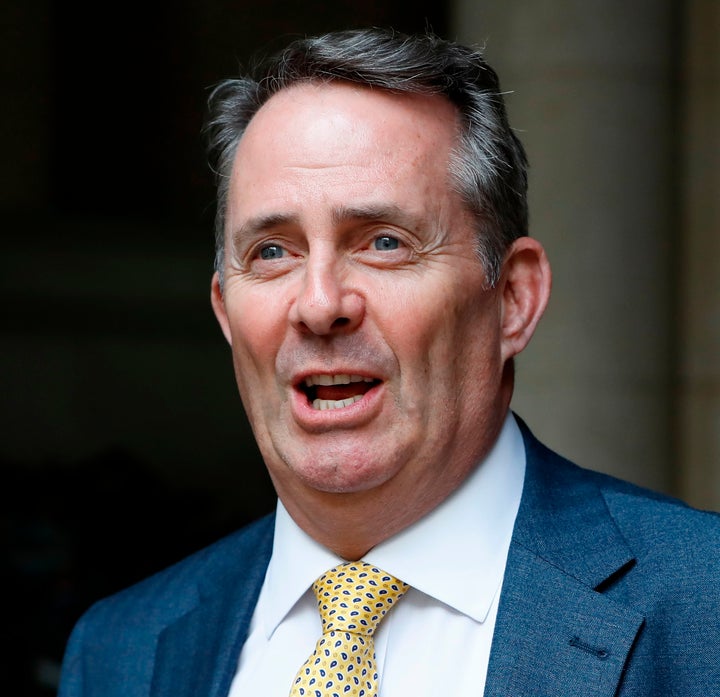 On remaining part of the European Medicines Agency network, he said: "This is vital because that is how we get our people and our NHS the medicines they need, it is also important for our pharmaceutical sector."
He added: "The European medicines regulatory network partnership makes the process of accessing life saving new medicines and moving medicines quick and easy. If we leave that partnership the NHS would get ground breaking new drugs like those for cancer, dementia and diabetes long after other parts of the world."
International Trade Secretary Liam Fox said the legislation would be "the confident first step that the UK takes towards establishing itself as an independent trading nation for the first time in over 40 years".
Pro-EU Labour MP Chuka Umunna said he was "delighted" that the Government has suffered a defeat over post-Brexit medicines regulations.
"There was at least something of a show of strength in the face of ERG (the pro-Brexit faction, the European Research Group) Brextremists," he said.
But after the Government narrowly avoided defeat over the customs union Umunna hit out at Labour Brexiteers who had helped Theresa May avoid a humiliating reverse.
"It's very disappointing and our communities will question why Labour MPs are jeopardising jobs," he said.