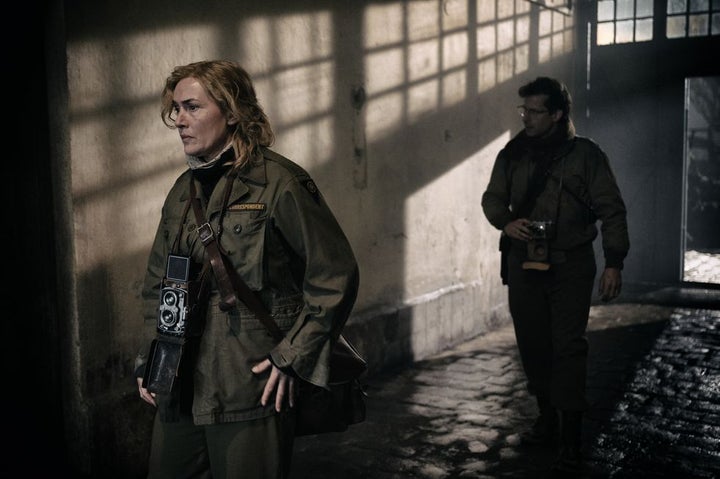 With film festival season well underway, reviews have been dropping for some of the most hotly-anticipated movies of the next 12 months.
The Titanic star takes the lead role in Lee, a biopic about Vogue model turned war photographer Lee Miller.
The movie is based on Antony Penrose's book about his extraordinary mother and follows her as she reports from behind the battlefields of World War II. Miller was known for photographing the London Blitz and the Liberation of Paris, and was among the first to enter the Buchenwald and Dachau concentration camps with Allied Forces.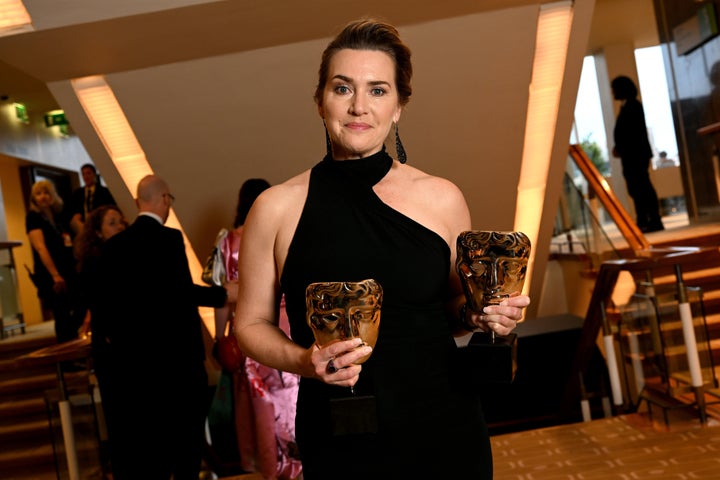 While some reviewers have labelled the role as Kate's "richest" yet, others have been left feeling decidedly let down by the ambitious film, which premiered at the Toronto International Film Festival this week.
Here's what critics have had to say…
"In a lifetime of well-chosen roles, this may be [Kate Winslet's] richest. She gives us a restless, fierce, independent woman who found her voice as a witness to war, and paid the psychological price.
"To direct, Winslet brought on the great cinematographer Ellen Kuras, who worked with her on Eternal Sunshine of the Spotless Mind, and who shapes the film with supreme authority and intelligent choices at every turn."
"It's surprising to discover that Lee adheres to a conventional aesthetic template, full of warm light coming through living room windows, dusty haze filling the war-torn air, and plaintive piano and poignant orchestral compositions embellishing the stately action.
"All things considered, it's a handsome film, but only in the blandest way; there's no trace of uniqueness or daring, this despite the fact that its protagonist was defined by those very traits."
"[Lee] takes photographs of hosiery drying on a line in a woman's barrack as well as a striking picture of a young girl tortured by Nazis. It's when Lee looks at that last image that a torrent of memories come back to her. Winslet wears the weight of that emotion in her face, which quivers as her character processes unseen and unknown (to us) traumas.
"It's also both in that moment and in a major revelation tucked into the last act that Lee's structure, although effective, seems incongruous with its subject. Miller spent her life searching. It was a disordered quest that also lent her photographs a profound clarity. In Lee's attempt to make Miller's life more legible, it irons out the contradictions and tidies up a mess that would have made for a spikier, more interesting film."
"As convincing as Winslet might be, Lee does mark something of a backwards move. After her excellent, award-winning work as a controversially accented cop in Mare of Easttown, she's been returning to similarly earthy roots.
"She was thoughtful and understated in the otherwise middling Ammonite before a raw, naturalistic performance in the gruelling Channel 4 drama I Am Ruth.
"It's been gratifying to watch a star of her stature scale back and choose challenge over comfort but Lee feels closer to the kind of film Winslet would have picked in the heyday of her Oscarbait era [...] There's nothing new here for her or for us."
"Perhaps not surprisingly, the film looks tremendous, with the sunny possibilities of the early scenes gradually replaced by an oppressively sober colour palette of khaki, beige and gun-smoke grey. And while Miller's role, as an observer who bears witness to some of the worst atrocities of war, is arguably passive rather than active, her friendship with fellow photographer David E. Scherman (Andy Samberg) adds emotional weight to the story."
"Whether taking intimate shots of Women's Auxiliary knickers drying in a barracks, or the punishment of a femme tondue, Miller's female gaze is a window into the previously unseen—but this is personalised and narratively streamlined, always circling back to a private trauma heavily hinted at throughout the movie by Winslet's searching gaze and an over-utilised sombre score by Alexandre Desplat, before a late monologue finally reveals Miller's own childhood abuse.
"With Winslet's embittered delivery of a line about how "they always get away with it", the scene becomes her #MeToo moment and Oscar clip, filmed in a single-take close-up—but it feels paradoxical and insufficient, this decision to pay tribute to a woman who dared to pick up a camera by putting her back in front of the lens."
Lee is coming soon to UK cinemas and Sky Cinema.
Correction: This article previously included a fan-made trailer in error, which has since been removed.