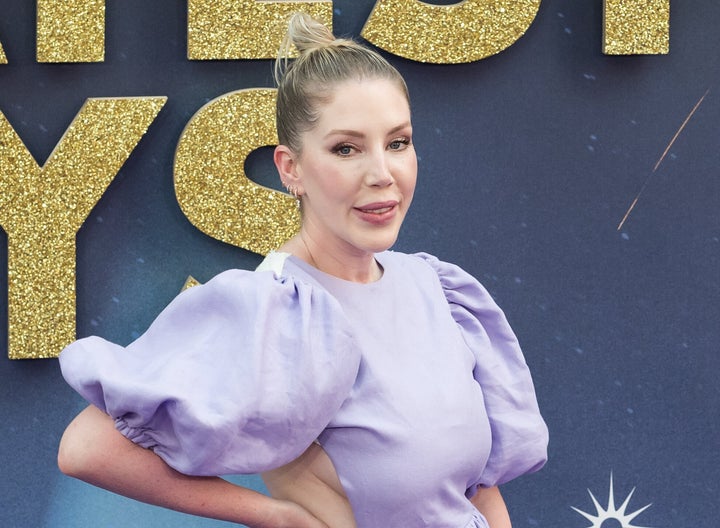 Katherine Ryan has asked that the media respect her decision not to comment on current news stories.
Brand was the subject of a joint investigation between The Sunday Times and Channel 4's Dispatches, which detailed accusations made by four different women of rape, sexual assault, and abuse. He has denied all of these allegations, and said his past relationships have all been consensual.
On Thursday (September 21) in a new episode of her podcast, Telling Everyone Everything, the comic requested that she be left out of certain media narratives.
Though she did not specifically mention Brand by name, she told her listeners: "This is all you're going to get from my podcast, it is a very underproduced string of consciousness about what myself, my husband, and I have been doing throughout the week."
Katherine continued: "If you came here for anything else, I should put you out of your misery now and let you know that I have nothing else to say about anything... apart from, I guess, passing observation, when a woman says 'no I don't want to engage in that conversation and I have no comment on that story, no I won't be confirming or denying or participating about anything in the news right now', her consent is not valid."
Later, she added: "Why is my consent totally unimportant when we are speaking a lot in the press right now speaking about the importance of consent? No is a full sentence, ladies, gentlemen. No."
Listen to Katherine Ryan's podcast Telling Everyone Everything here.