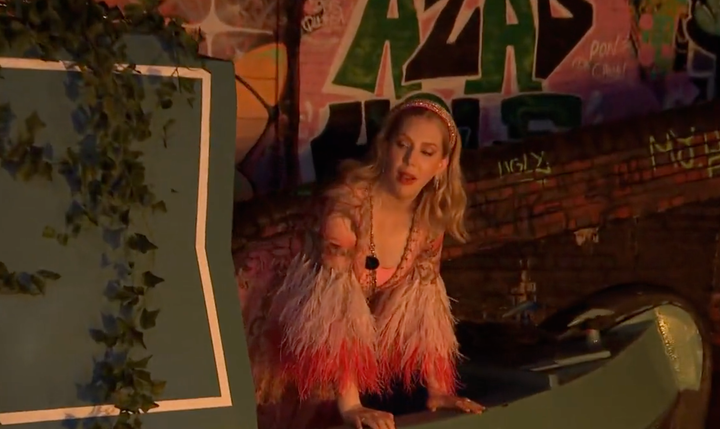 Joe Lycett launching a late night comedy talk show was always going to serve up some unpredictable moments, but we certainly didn't have a guest missing an interview after getting stuck on a barge on our bingo card.
However, that was exactly the fate that befell Katherine Ryan as she appeared on Late Night Lycett on Friday night.
Set by the canals of Birmingham, Joe had been using a barge as a celebrity green room, where the stars waited before being called into the studio.
But prior to Katherine's scheduled slot, the barge had become unmoored and floated off down the canal.
The cameras cut to her shouting for someone to get her off the boat, but as time went on, Katherine was still seen stuck on there.
Unfortunately, Katherine hadn't been freed by the end of the show, missing her interview entirely.
She updated fans early on Saturday morning, revealing she had been set free in a video she posted to her Instagram story.
"Made if off the barge, didn't I," she said.
Appearing in the video in her make-up from the previous night, she continued: "I have a rule that you should never sleep in make up and now I have a new rule that you should never drift down a Birmingham canal on a runaway barge when you're supposed to be appearing on your friend's new chat show."
Late Night Lycett continues on Friday at 10pm on Channel 4.