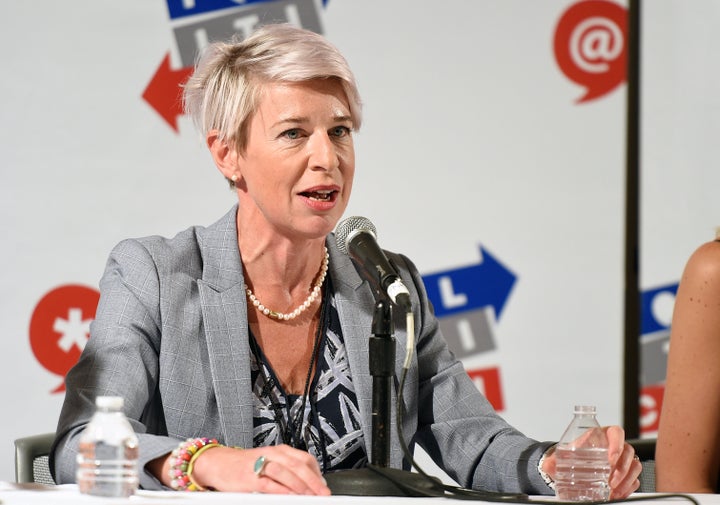 Controversial right-wing commentator Katie Hopkins has been forced to apologise to Finsbury Park Mosque after posting a tweet wrongly linking it to a police attack in the area.
The north London mosque took legal action against Hopkins after she tweeted footage of five men attacking Met officers, claiming that the incident and the perpetrators were somehow linked to the place of worship.
It in fact took place two roads away.
Hopkins' post – dated May 8 – went viral. It said: "Finsbury Park mosque just after 8pm. Officers attacked. 5 representatives of the Religion of Peace arrested. Zero media coverage."
Although she deleted the tweet, Hopkins reportedly told the mosque that she would be unable to pay damages if she lost in court, having already applied for insolvency in 2018 after losing an expensive libel case to the food columnist Jack Monroe.
In a lengthy apology posted to her Instagram page, the former LBC presenter said she was "genuinely sorry" and also highlighted the community work the mosque has done throughout the pandemic.
She said: "Having now been informed of the factual inaccuracies of the tweet, I am perfectly happy to correct the record to reflect the fact that the incident was not occurring outside Finsbury Park Mosque but was two streets away in Blackstock Road.
"I am genuinely sorry for any offence or hurt felt by Finsbury Park Mosque for this clear factual error and I am happy to put the record straight."
"Finsbury Park Mosque wishes to reiterate its focal role of establishing harmony, positive relationships and prosperous networks, throughout the area of London which it resides, and which is renowned for its multi-cultural, multi-faith and diverse nature," it wrote.
"Over the past 15 years, Finsbury Park Mosque has won numerous awards pertaining to community work, community cohesion, diversity and multi-culturalism, thanks to its population of several thousand worshippers, friends and supporters from across the religious, cultural and racial spectra.
"At a time of deep division within our society and the prominence of hate, suspicion and fear due to an array of reasons, Finsbury Park Mosque wishes to remind everyone of our personal and collective responsibility to not only speaking truth, but doing all we can to bridge those divides and to bring our people and our communities closer."