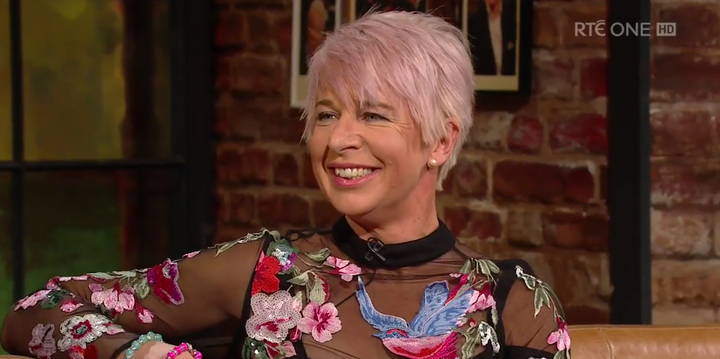 John Harcourt started the JustGiving page on Friday saying he thought the UK would be "better off" without Hopkins.
However, he is trying to raise enough money to send her first Class.
"Lets celebrate this historic victory by helping Katie on her way," Harcourt wrote on the fundraising site.
"And, generous to the last, we should help her by funding her air-fare. Now we could go all spiteful and send her knees-around-ears, but then that brings to mind some pretty horrific images of some snaps of her enjoying the countryside. So lets show her some good old British spirit and send her First Class - as long as she promises never to return. "
Harcourt is trying to raise £8,107 - the price of a one-way ticket to Washington on the 20th January - the day of inauguration.
"I am more than happy to think of her enjoy sipping champagne at 30,000 sq ft, knowing that the cost pales into insignificance against the value of knowing that a loud voice of division and hate has left these shores for good.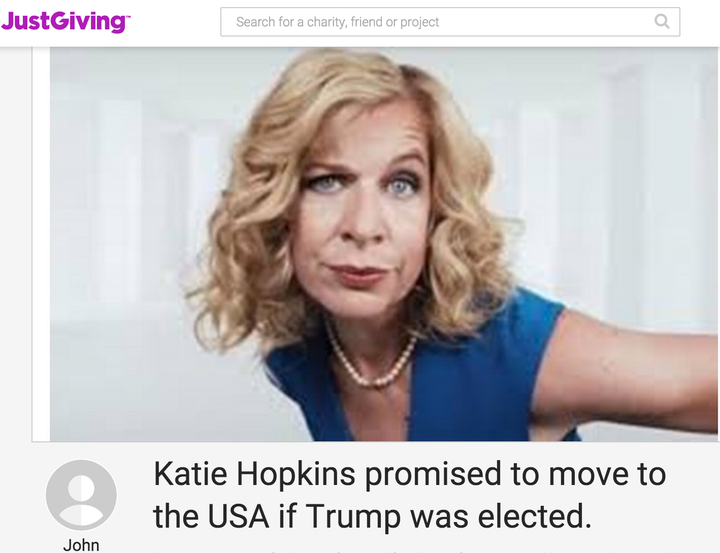 "A donation of just £2 from you and your friends will help make this happen. Anything raised over and above the cost of the air fare - and the cost of the airfare itself if Katie shamelessly decides not to leave us in peace (but surely she is a woman of her word?) - will be donated to The Refugee Council, which will go towards transforming people's lives in a positive way.
"Please give generously."
By Saturday afternoon little over £100 had been raised.
One donor wrote: "Wishful thinking but I do hope she is that silver lining. Good cause anyways."
Hopkins has said she has no plans on leaving the UK telling news programme RT: "I think people need me, you know.
"I've predicted the lat general election when the pundits couldn't, I predicted the referendum would be vote leave when no one else could call it.
"And now I've predicted that Trump would win - and people have started to email me asking if I can tell them the Lottery numbers for the next week coming. So I think people here in the UK still need me."