Katie Hopkins found herself trapped in a fierce clash between migrants and police when she went to visit the 'Jungle' camp in Calais.
The controversial pundit ended up being targeted with tear gas used by authorities to dispel groups of people trying to board trucks bound for the UK.
"There is no option to tough out tear gas," she admitted to LBC. "I just tried and I failed miserably. I think sometimes that I'm tougher than I am. It really knocks you back."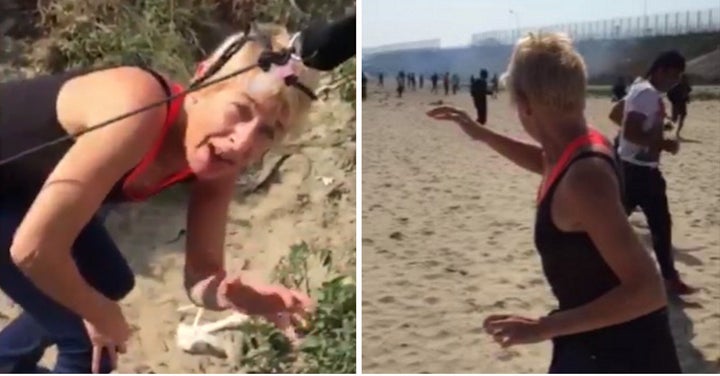 Hopkins said she had travelled to the French port town "looking for good" but had ultimately decided "theres is this story of good versus evil there".
The 'Jungle' is home to at least 7,000 people - many of whom have fled their war-ravaged countries. All its residents live in impoverished conditions, with many trying to board lorries travelling to Britain in hope of a better life.
Their struggles, especially against police, are well-documented, but Hopkins went to Calais and was filmed getting caught up in the action.
"There's been a pile-up of trucks so the guys are trying to get on the trucks. They've got a really short window to get on them," she said.
The Daily Mail columnist also claimed one of her cameracrew became separated from the group, was assaulted and had his camera, wallet and phone stolen.
Charity works from 'Care4Calais' and other migrants managed to "retrieve most of his stuff", she added.
Hopkins came under fire for her musings on refugees when the press watchdog received an unprecedented number of complaints for a column she published in April 2015.