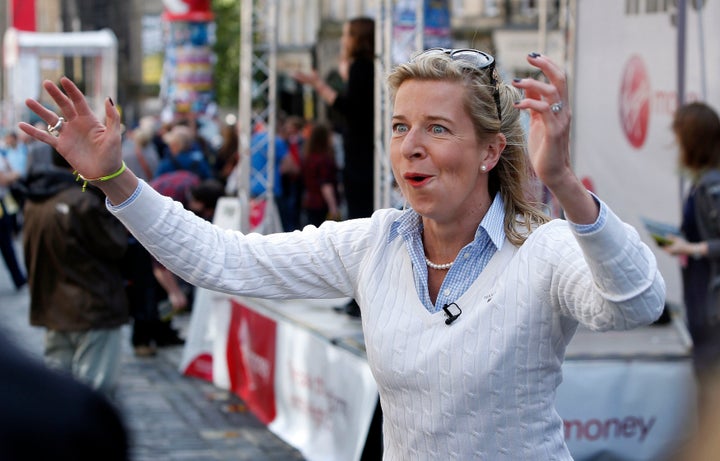 Katie Hopkins is set to run naked through central London with a sausage inserted into her backside - that's if the latest polls on Sadiq Khan's chances of winning the London mayoralty are to be believed.
The controversial columnist vowed to streak through the city that Labour MP Khan is hoping to become mayor of later this week.
But Hopkins might want to re-consider her offer, after bookmakers today gave Khan a 92% chance of success.
William Hill declared today:
"Sadiq Khan is a red-hot favourite to become London Mayor"
A view echoed by a ComRes poll released today...
If the Tooting MP does fend off leading opponent Zac Goldsmith, Londoners will be graced with the sight of a nude Katie Hopkins jogging past Hamleys, Liberty, tourist-hotspot Piccadilly Circus and possibly one or two hot dog sellers.
Her promise comes after fellow newspaper columnist Dan Hodges kept his promise to streak naked down Whitehall if Ukip broke 6% of the popular vote in last year's general election.
The party actually mustered more than 12%.
Hodges raised £1,000 for event in aid of the Terence Higgins Trust and Elizabeth's Legacy of Hope.
Popular in the Community