The former glamour model's son and daughter appeared with her during a special episode of the panel show called 'Loose Women And Kids', where the presenting team's children were invited to join them for the day, discussing a variety of topics.
However, during the show it emerged there was still one thing on Junior's mind, as he asked his mum about her high-profile break-up.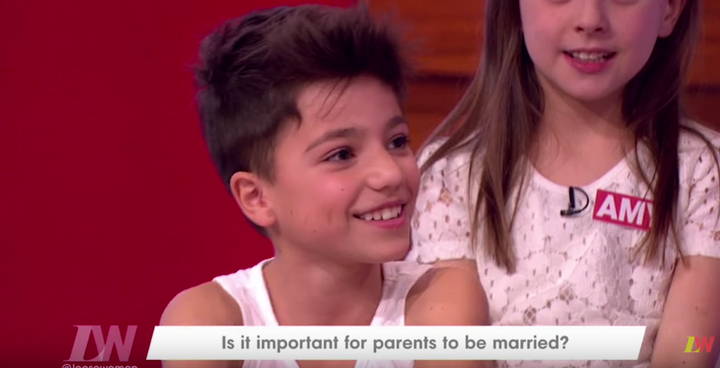 Proving The Pricey's children's are every bit as candid as her, Junior first asked her: "You've been married three times, and when you say the words 'I do, I'll be with you forever blah blah blah', and you say you mean it, why do you end up going, 'you know what no, no'."
After eight-year-old Princess admitted she was happy with her current family set-up, Junior interjected: "I do like it, but can you tell me why you broke up with dad? Would you like to share that?"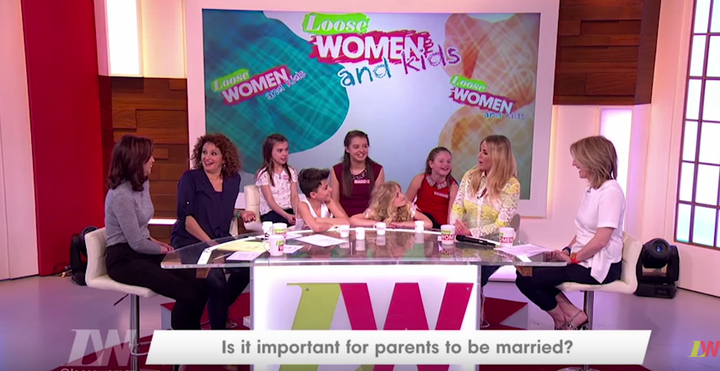 Pricey, of course, barely broke a sweat, responding: "I have told you why. I don't care, I told you why. He thought I was with another man, and when you're older you can read about it.
"You know what I say, I've got nothing to hide."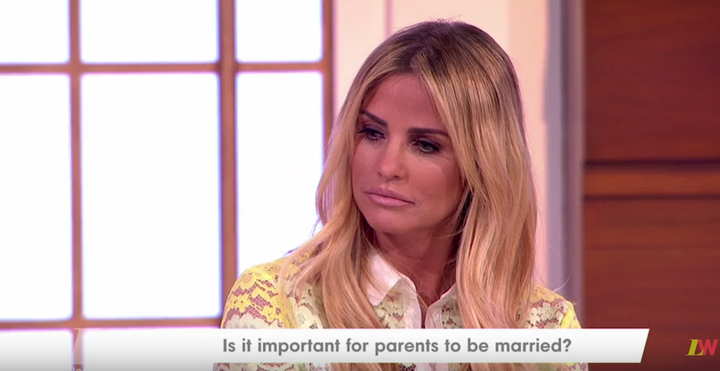 When Kaye Adams tried to turn the tables on the youngster, asking him what kind of relationship he wanted as an adult, he explained: "Well obviously I only want one wife, but with girlfriends… say I go to LA and I go night-clubbing. I would, like, get on with some girls."
To rapturous laughs from the audience, he continued: "Basically, if they're not the right person, I'd move on to another girl…"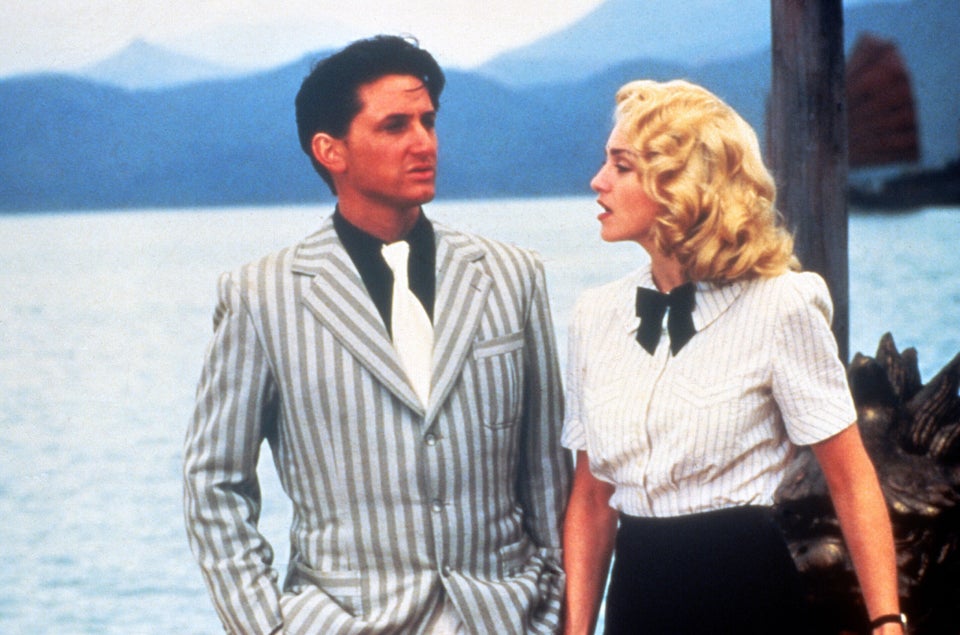 Messiest Celebrity Divorces