Seann's girlfriend Rebecca Humphries is yet to offer any official comment, but has been liking a number of tweets supporting her after the pair were filmed in a passionate embrace after a night out.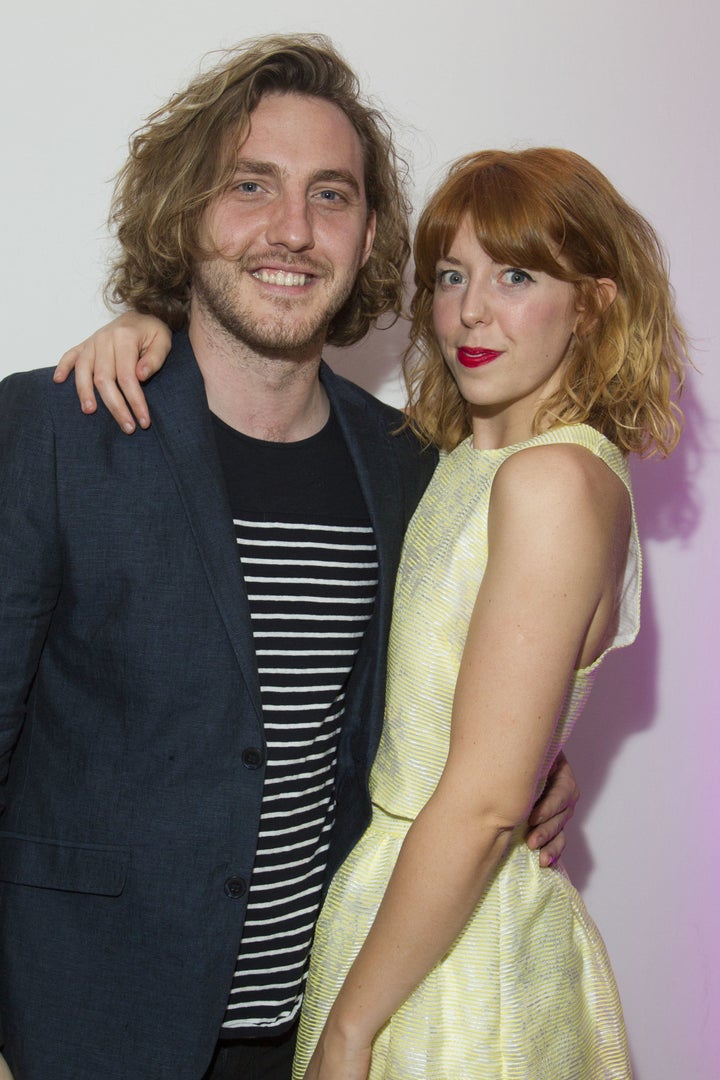 One post she liked criticised Seann's public apology, which read: "Erm so where's the apology to @Beckshumps? Oh and mate, you've massively messed up here. Monumentally. She's a 10. You're now in the bin."
Another that she endorsed read: "I wouldn't say poor girl, lucky girl with a lucky escape. Sometimes being publicly embarrassed gives you the "fuck you" kick up your arse you need to leave rats in the sewers."
Reports have also suggested both Seann and Rebecca have unfollowed each other on social media platforms.
It comes after Rebecca was spotted in the 'Strictly' audience supporting Seann and Katya on Saturday night, even crying at the pair's performance.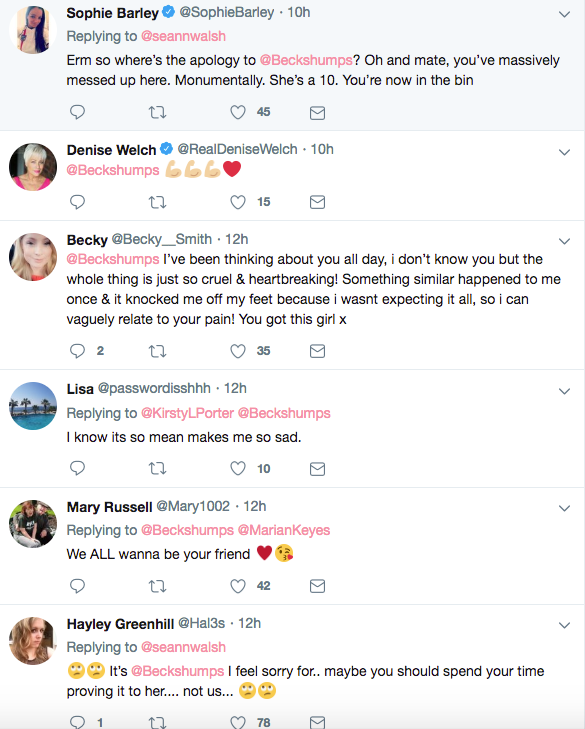 Meanwhile, Katya's husband and fellow 'Strictly' pro Neil Jones seemingly ignored the furore as he posted a tribute to both his wife and Seann on Instagram.
Sharing a video of their Movie Week performance, he wrote on Instagram: "I'm really proud of @mrs_katjones and @seannwalsh Paso Doble. Great shapes and of course like always the choreography was on point."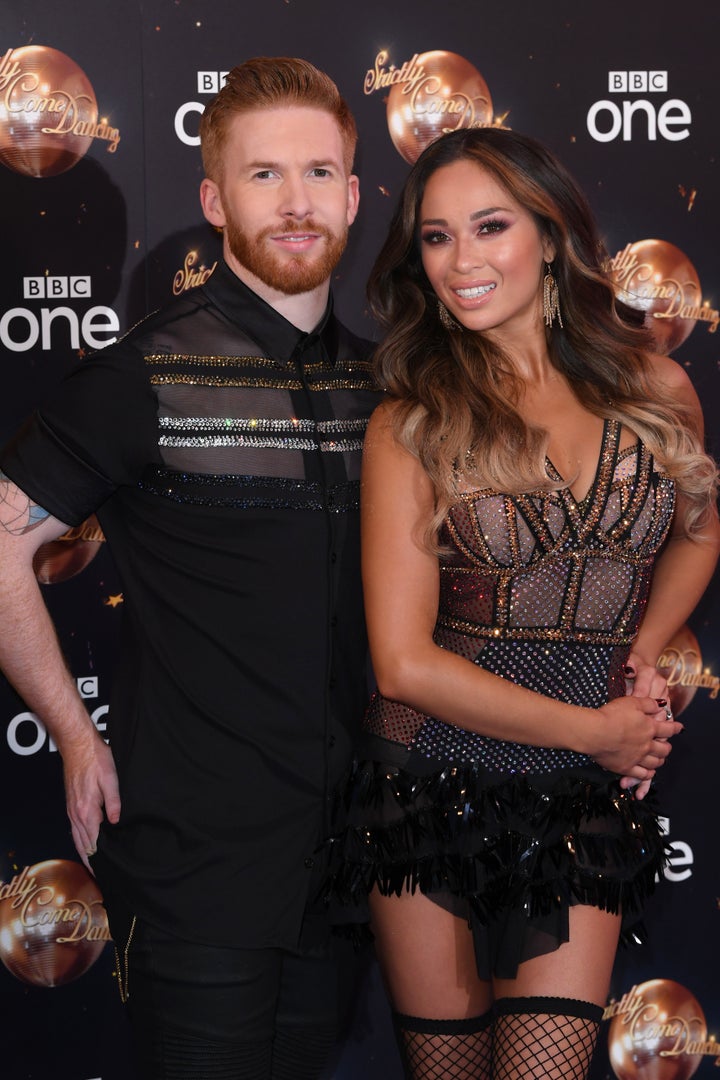 Both Katya and Seann issued a statement after they were caught kissing on film in the street after a night out last week.
They both claimed it was a "one-off mistake", with Katya insisting she was "very happy" with Neil.
Katya's agent told HuffPost UK on her behalf: "I'm so sorry about any offence or hurt I may have caused with my actions. I wasn't thinking and it was a one-off mistake after some drinks.
"I love my husband and we are very happy together, this is not a reflection on our relationship."
Seann tweeted: "In light of the story in today's newspaper I would like to offer my sincere apologies for my actions. This is no excuse but it was a one-off drunken mistake which I am truly sorry for."
Katya and Neil, who both joined 'Strictly' in 2016, have been together for 10 years and recently celebrated their fifth wedding anniversary.