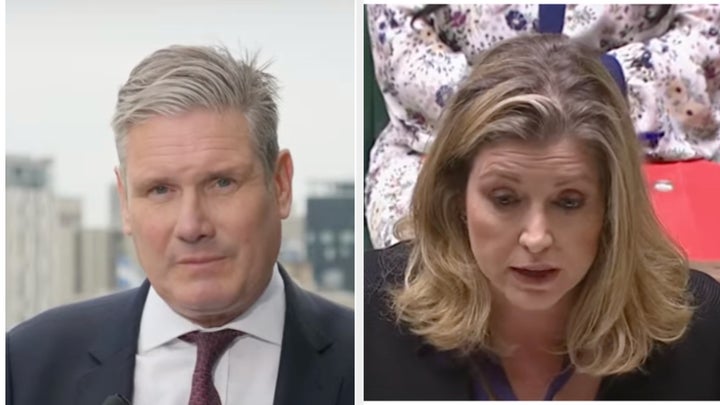 The Labour leader said the jibe was "water off a duck's back" and said the government had "run out of energy, ideas and the ability to shape or change anything".
Continuing the child's toy theme, Mordaunt compared Starmer to Beach Ken from Barbie.
Referring to Starmer's dig at the PM, she said: "I don't think that line will survive contact with the prime minister's work rate, but let me rise to the bait and return the serve, because I think the Labour leader is Beach Ken.
"Beach Ken stands for nothing on shifting sands, in his flip-flops staring out to sea, doing nothing constructive to stop small boats or grow the economy.
"When we examine his weak record on union demands, on border control, on protecting the public and stopping small boats, we discover that like Beach Ken he has zero balls."
Starmer was asked about Mordaunt's jibe on Sunday Morning with Trevor Phillips on Sky News.
The presenter asked him: "I'm not going to invite you to prove anything on camera, but would you like to correct the anatomical record?"
The Labour leader replied said: "I just think when a government has completely run out of energy, ideas and the ability to shape or change anything, they go down this rabbit hole of ridiculous insults.
"It's water off a duck's back to me. I'm clearly setting out in strong terms what I'd do on issues like border control, where in the past Labour has not wanted to speak.
"So I speak confidently about the challenges that we face. My focus, unlike Penny Mordaunt's, is on the challenges that we face as a country."