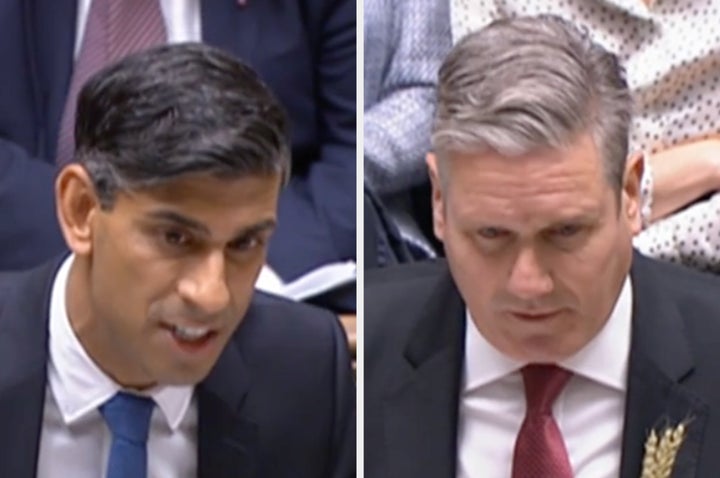 Keir Starmer branded Rishi Sunak "inaction man" as he roasted the prime minister over the latest week of Tory chaos.
The Labour leader accused the PM of failing to heed warnings about the state of Wandsworth Prison before terror suspect Daniel Khalife's escape and of presiding over "mayhem in the criminal justice system".
They came on top of the scandal over crumbling concrete in schools, as well as the PM's continued failure to keep his promise to stop asylum seekers crossing the English Channel.
"Probation, prisons, schools, China - yet again inaction man fails to heed the warnings and then blames everyone else," Starmer said.
"He's failing to stop terrorists strolling out of prison, failing to guard Britain against hostile actors, he's completely failing to stop the boats. How can anyone trust him to protect the country?"
The Labour leader added: "Every week he comes here protesting nothing's his fault, trying to convince anyone who's still listening that everything is great.
"The truth is the floor fell in for millions of families because of their economic mayhem, the classroom ceilings collapsed because he cut vital school budgets, and now the walls of our national security have been breached because they've ignored repeated warnings.
"No one voted for this shambles, no one voted for him. So how much more damage do the British public have to put up with before he finally finds the stomach to give them a say?"
But the prime minister hit back by accusing Starmer of spending the week "locked up with his union paymasters".
He said: "It's clear it's only the Conservatives that are on the side of the hardworking British public."
Sunak's spokesperson said later: "The PM is a man of action."