Keith Vaz's political career hung in the balance on Tuesday morning, as Ed Balls predicted the Labour MP would have to quit as chairman of the Commons Home Affairs Committee.
Vaz will face MPs on the committee today to discuss his future after becoming embroiled in a scandal involving male escorts.
Speaking on ITV's Good Morning Britain this morning, Balls was asked whether he thought Vaz should resign. The former shadow chancellor said: "I think he will. I think in the end, yes."
Vaz is facing a possible investigation by Commons' sleaze watchdogs as the fallout from the Sunday Mirror story that he paid two male escorts for their services threatens to overwhelm his career.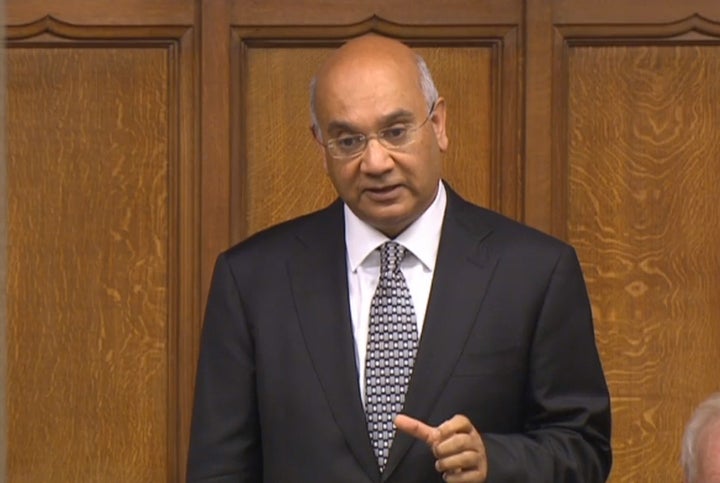 Vaz, who has publicly apologised to his wife and children for the "hurt and distress" he caused them, is under pressure to quit as chairman of the powerful group.
The high-profile Leicester East Labour MP returned to work in the House of Commons on Monday and remained composed as he asked questions in the chamber about terror suspects who have fled Britain to join IS (Islamic State) as well as the war in Yemen, where he was born.
Vaz met the escorts at a flat he owns near his family home in north London last month, according to reports in the Sunday Mirror.
It also claimed that money was paid into an account used by one of the escorts by a man linked to a charity set up by the MP.
There is no suggestion in the newspaper report that the charity's money was used in the affair.
Andrew Bridgen was writing letters on Monday evening to Scotland Yard, the Charity Commission and the Commons' standards watchdog to call for them to investigate the allegations against Vaz.
The Tory MP, who represents the neighbouring North West Leicestershire constituency, has received a letter from law firm Howard Kennedy accusing him of "maliciously spreading false and highly defamatory scuttlebutt" about Vaz.
Jeremy Corbyn indicated there was no need for Mr Vaz to stand down from the party, stating: "Well, he hasn't committed any crime that I know of. As far as I'm aware it is a private matter, and I will obviously be talking to Keith."
Theresa May said voters must be able to have "confidence" in their politicians after the allegations emerged.
The Prime Minister said MPs have a duty to their constituents but stressed that decisions on his future were a matter for Mr Vaz.
She said: "What Keith does is for Keith, and any decisions he wishes to make are for him. But I think overall what people look for is confidence in their politicians."
Popular in the Community