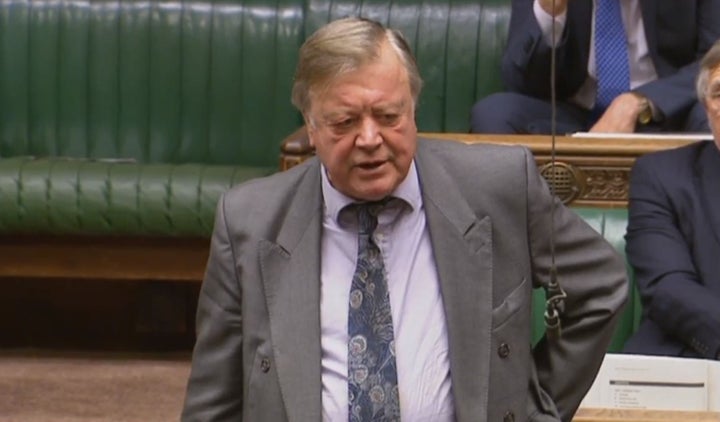 Tory veteran Ken Clarke was applauded by Labour MPs after making an impassioned Commons speech on Brexit.
During the first meaningful EU Withdrawal Bill debate Clarke, a staunch Remain campaigner, urged the government to stop making "silly amendments" to the legislation "just because they get a good article in the Daily Telegraph".
Brexit secretary David Davis announced last week the bill would be amended to include a concrete exit date for the UK from the EU, in a bid to appease those on both sides of the debate who questioned its ambiguity.
But Clarke told the Commons the move was "ridiculous and unnecessary" and said there were "some very serious issues to be settled".
He said despite the fact the UK voted to leave the EU, many people did not pay any attention to "what leaving actually meant, in these practical, legal, economic policy, business terms".
He added: "It is the duty of this house to debate it."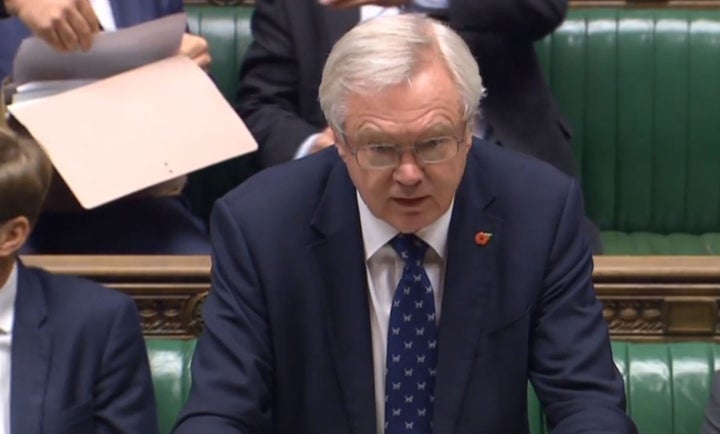 The father of the house branded Nigel Farage "the most successful politician of my generation" as he had managed to persuade large numbers of people to his viewpoint "who are all looking forward to having bent bananas again".
Clarke also criticised the Vote Leave campaign, headed up by foreign secretary Boris Johnson, for misleading the public.
"They were assured things would carry on as before and they believed it," he said.
In a rare Commons display, MPs from the opposition benches applauded the former minister as he sat down and the SNP's Stephen Gethins, who spoke immediately afterwards, said it was a privilege to follow such a speech.
Labour MP Chuka Umunna said Clarke had "destroyed the government's case for hard Brexit".
He added: "A pleasure to listen to and witness."
Lib Dem MP Layla Moran said it was the first time she had witnessed clapping in the chamber, while Tory backbencher Anna Soubry described Clarke's intervention as "magnificent".
Lib Dem Brexit spokesman Tom Brake said the debate proved Theresa May's "desperate attempt to buy off her hard Brexit supporters with red meat" was nothing more than "a pointless and dangerous political ploy".
"This will only make our negotiations harder, limit our room for manoeuvre and increase the risk of no deal," he added.
"It has been rightly and resoundingly rubbished by both sides of the House."
The first of two divisions on Tuesday evening saw a proposed amendment to the bill - which would have seen approval of the devolved powers in Scotland, Wales and Northern Ireland made a condition of Brexit - defeated.
It was backed by SNP, Lib Dem, Green and Plaid Cymru members.
The eight-hour debate marathon is the first of eight sessions in the coming weeks which will MPs examine the detail of the government's plan for Brexit and seek potential changes.
The government's own amendment - to insert an official exit date of March 29, 2019 into the legislation - will be voted on at a later stage.