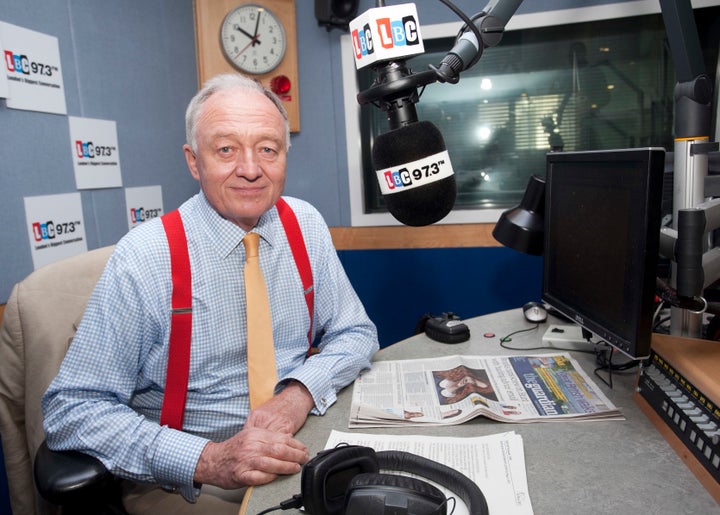 Ken Livingstone has denied reports that Jeremy Corbyn has attempted to prevent him from appearing on TV and radio because he keeps saying controversial things.
According to The Daily Telegraph, aides to the Labour leader have been directly phoning producers to try and prevent "uncontrollable" Livingstone from being booked on programmes.
However the former London mayor this morning the Corbyn would not be so "stupid" as to ask his office to take that action.
"If Jeremy thought I was damaging the Labour Party he would pick up the phone and say 'I want you to disappear for a bit' and I'd say 'fine'," he said.
Dismissing the Daily Telegraph story, Livingstone said "people just make this stuff up".
"Just think, you would be mad to do that because you're immediately creating a story like this, aren't you?" he said.
"When I was rude about that Labour MP, Jeremy just picked up the phone and said 'You've gone over the top here, you should apologise'.
"It's completely straight forward, you would not be so stupid as to tell staff 'go and give a story like this to the press'."
Livingstone has been involved in a series of internal-Labour arguments since Corbyn was elected leader in September, including:
Livingstone told LBC today his approach to TV was to "say what I believe" as "that's what Jeremy does, that's probably why he's so popular".
"I never had all that nonsense of sitting down with some spin doctor telling me what I should say. I always got up and said what I thought. That's the same with John McDonnell and Jeremy Corbyn."
Livingstone also said "no one in the Labour leadership complained" to him directly when he said Labour MP Dan Jarvis' decision to accept a donation from a hedge fund was like "Jimmy Savile fundraising (for) a children's group".
"I was making that a really over the top statement because Dan Jarvis [ought] to stop and think because when you take money from the trade unions as I've done all my life, it is because they expect you to defend their rights, the welfare state and all of that.
He added: "If you take money from hedgefunds, it's because they want to make sure you don't clamp down on all this tax dodging."
Livingstone added that "embittered old MPs" who "keep trying to undermine Jeremy" were making it "more difficult" for a Labour government to be elected and should "get on board".