Eschewing the usual tropes of soft focus and mood lighting, the advert for Kenzo World is truly aspirational - in the sense that after watching it you will either want to be Margaret Qualley or at least have the pleasure of engaging in a play fight with her.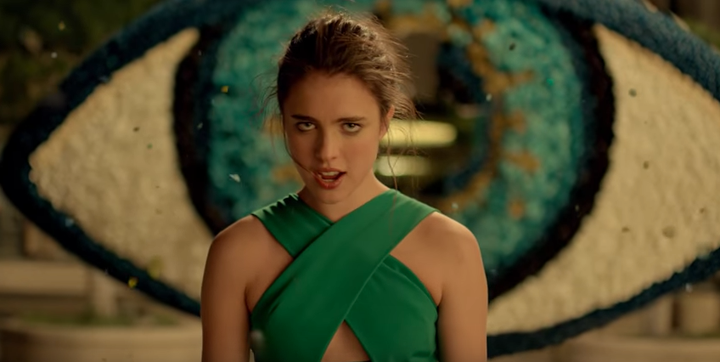 Kenzo's creative directors Carol Lim and Humberto Leon, enlisted 'Being John Malkovich' director Spike Jonze and the choreographer behind Sia's 'Chandelier' video Ryan Heffington to create their "world".
The ad opens on a formal gathering, where actress and dancer Qualley squirms amidst other guests, before politely making her excuses and escaping into the foyer.
Then kicks in the song 'Mutant Brain' - created especially for the campaign by DJs Sam Spiegel & Ape Drums with vocals by Assassin - and Qualley dances with her facial features in a manner that brings to mind the 2009 Cadbury's 'Eyebrows' advert.
There is a "male lead" of sorts - but this is no usual intense eye'd hero for Qualley to drape herself over. Instead he's involved in one of our favourite segments of the ad:
He is another escapee from the ceremony, but unlike Qualley he is not lost in a gleeful dance moment of his own, nor is he gazing longingly at Qualley. No, he's deeply engaged in a telephone conversation. That is, until Qualley engages him in an exuberant play fight.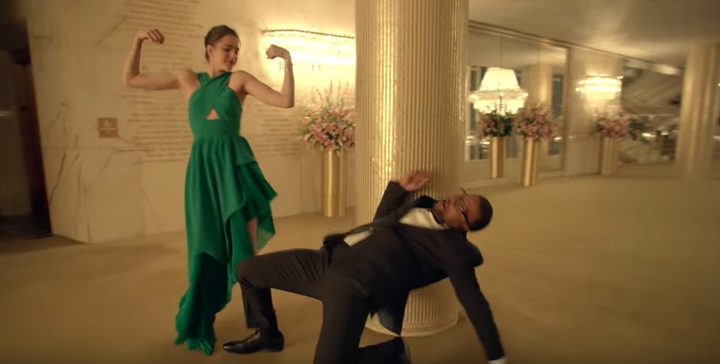 The ad ends when Qualley bursts out of the building and takes her moves onto the street, before diving head first into a giant eye watching her.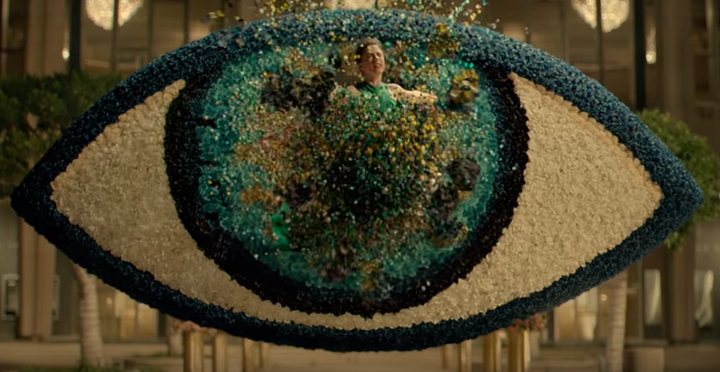 Does it symbolise the male gaze? The media's gaze? Who cares, it looks bloody fun.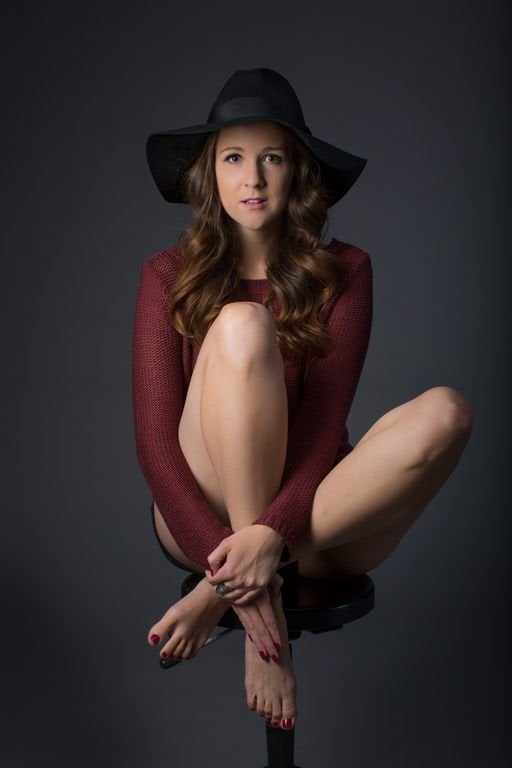 Beauty Bloggers And Vloggers On Our Radar