The 'killer clown' craze is intensifying across the UK with Thames Valley Police being called to 14 incidents in just 24 hours.
The force said the reports concerned people being "intimidated or frightened" by people dressed as clowns jumping out of bushes and chasing them, following dozens of similar incidents across the UK in recent weeks.
Thames Valley Police on Sunday urged those contemplating participating in the stunt to be mindful of the "impact of their behaviour on others and themselves".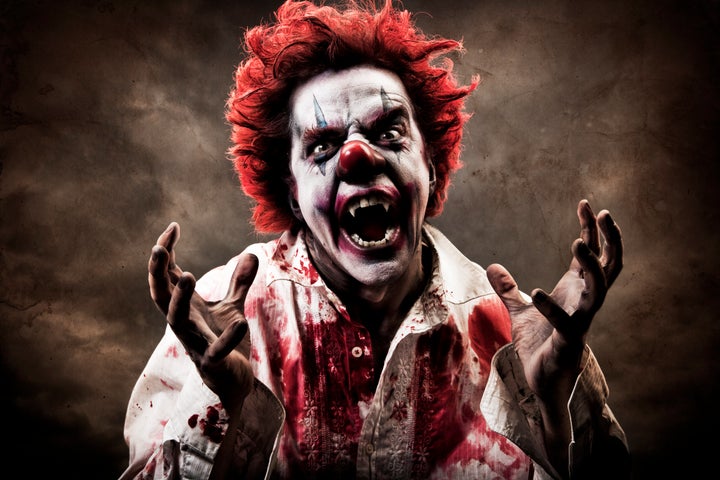 The plea came as two 12-year-old boys were caught by police attempting to prank primary school children while wearing clown masks and carrying an imitation knife in County Durham.
Officers say the boys "decided to go to attend Howletch Primary School and scare the children in the playground", the Hartlepool Mail reported on Sunday.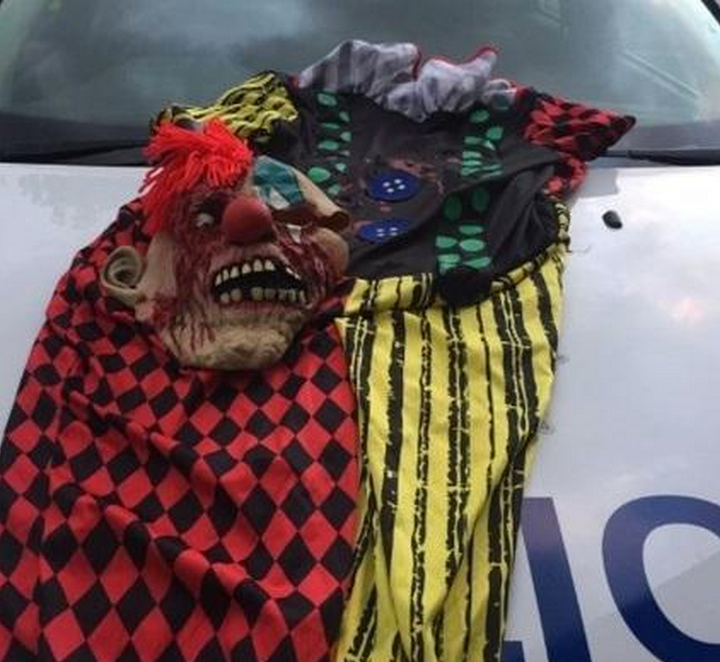 In another incident on Sunday, Kurtis Mulvaney told the Manchester Evening News that he was driving through Cheetham Hill, Manchester, when he was approached by two people dressed in black and white clown masks and boiler suits.
When the 29-year-old stopped to investigate, the two 'clowns' approached his open car window and stared at him, without speaking a word, the newspaper reported.
Mulvaney, who posted a picture of the clowns on Facebook, claims one of the duo was holding a machete, but that cannot be seen in the photograph.
Incidents have also been reported in London, Manchester, Suffolk, North Yorkshire, Norwich, Sheffield and Scotland.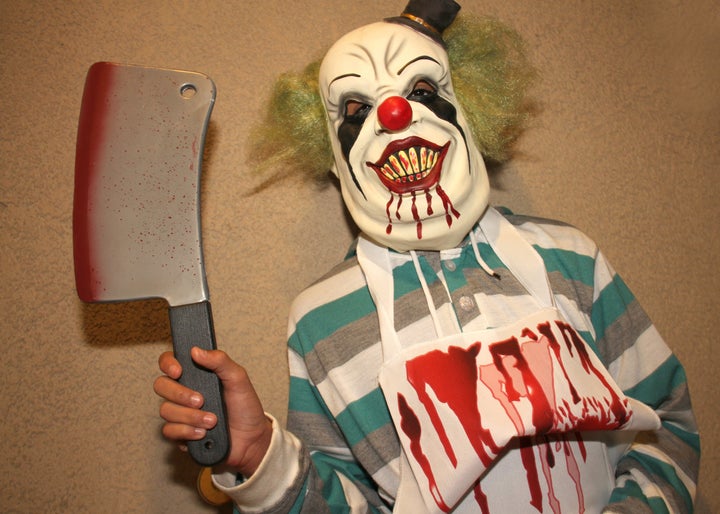 The trend began in the US where the phenomenon is so entrenched it has been dismissed as simply a Halloween fad.
Incidents in America began in August have reportedly involved clowns armed with guns and at least one death has occurred, leading to the White House to last week release a statement reassuring the public that law enforcement officials were taking the trend "quite seriously".
Thames Valley Police Chief Superintendent Andy Boyd said while officers did not want to be "accused of stopping people enjoying themselves" those performing the prank needed to be mindful of the distress they may cause.
He said: "Their actions can cause fear and anxiety to other people, this could be perceived to be intimidating and threatening which could lead to public order offences, arrest and a criminal record.
"In addition, their behaviour is causing multiple reports to our call takers and is tying up police resources which could impact on calls to other incidents.
"While we realise that reports of this kind are not restricted to the Thames Valley area, the issues of intimidation, potential arrest and waste of public resources are the same across the country and we would urge people to refrain from such activity."