Kim Jong-Un has pretty much nailed the "looking evil while watching things happen" look and the latest pictures of the North Korean dictator are no exception.
New images showed him watching the launch of a powerful new midrange ballistic missile on Wednesday that state media said propelled one of the weapons more than 870 miles high, the Associated Press reported.
Kim said that the test showed that North Korean missiles could reach US targets in the Pacific.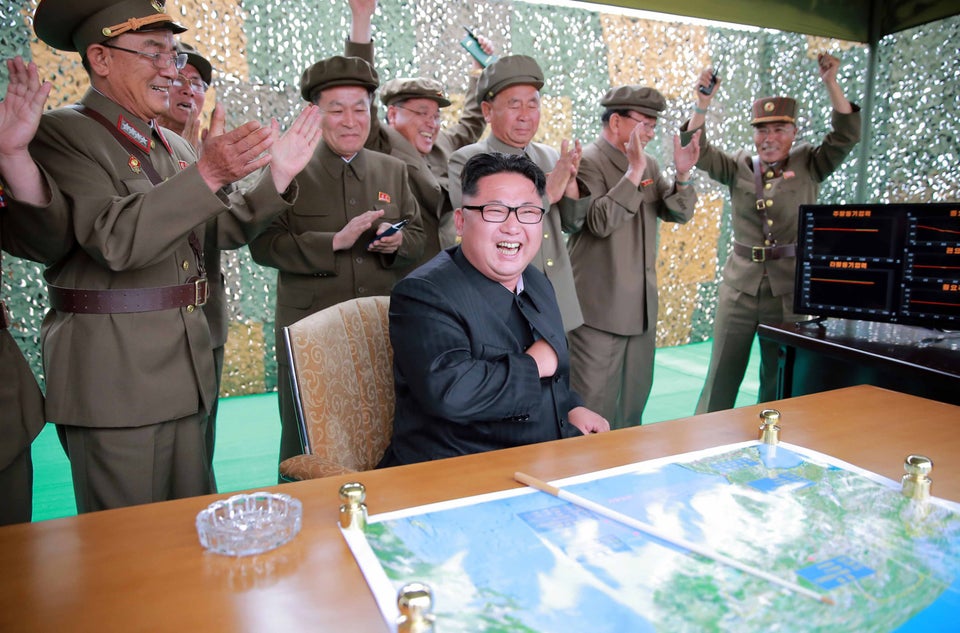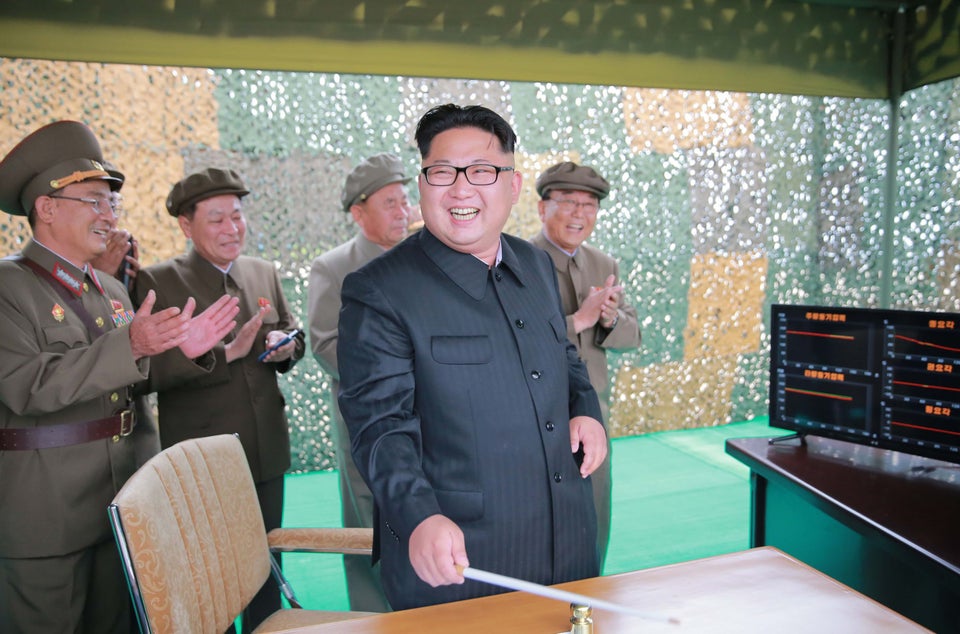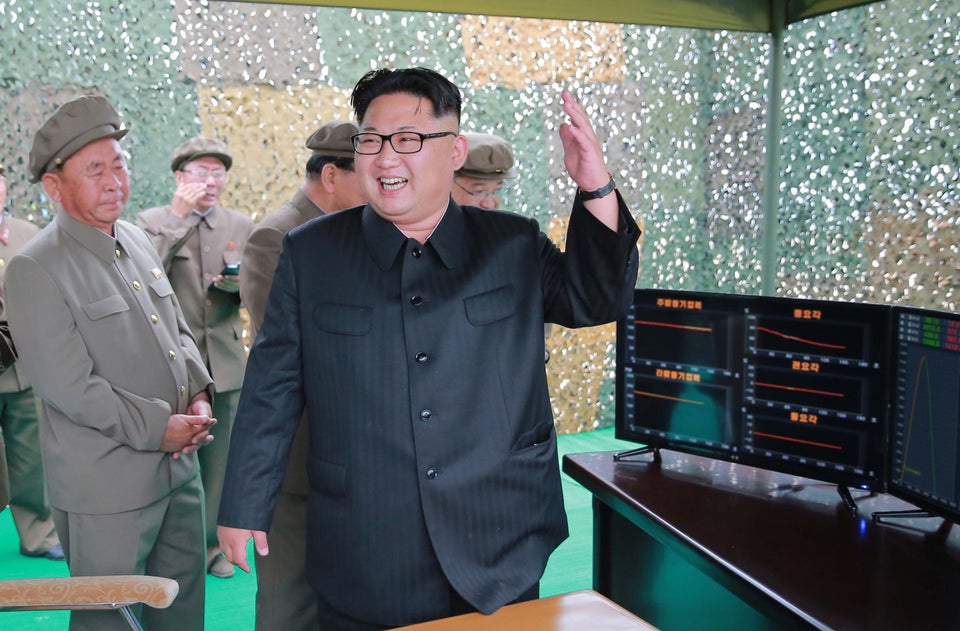 After observing the launch, Kim said it gives his country the "sure capability to attack in an overall and practical way the Americans in the Pacific operation theatre," according to the official Korean Central News Agency.
Five previous Musudan tests ended in failure.
But the second of two Musudans fired on Wednesday flew 250 miles (400km) – before coming down in the Sea of Japan, the Guardian reported.
Kim Jong-Un is thought to have turned up the pressure on his scientists and military with his very public order in March to push ahead with more nuclear and missile tests.