The professional lookalike has been sharing images of himself at the 2016 games on his Instagram page as well as being snapped by photographers among the crowds at the Macarana stadium.
The Supreme Leader's doppelganger was even seen jokingly giving the finger while dressed in a comprehensive costume, including Kim's trademark suit.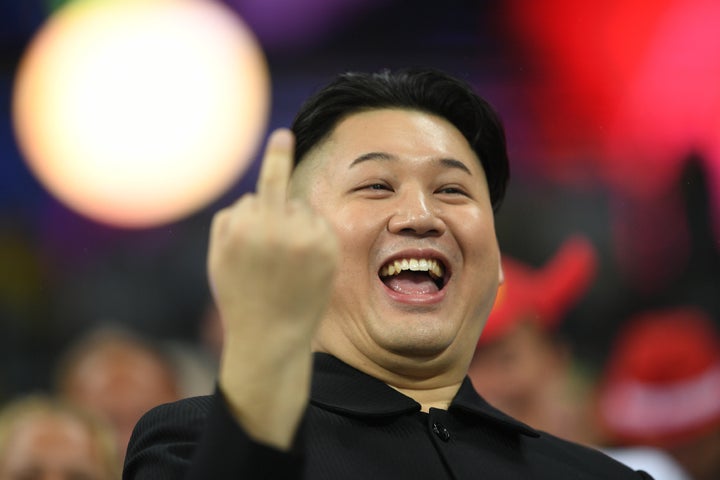 Despite North Korean athletes gaining seven medals at this year's games, many would probably be less than impressed if they thought their Dear Leader was actually watching from the stands.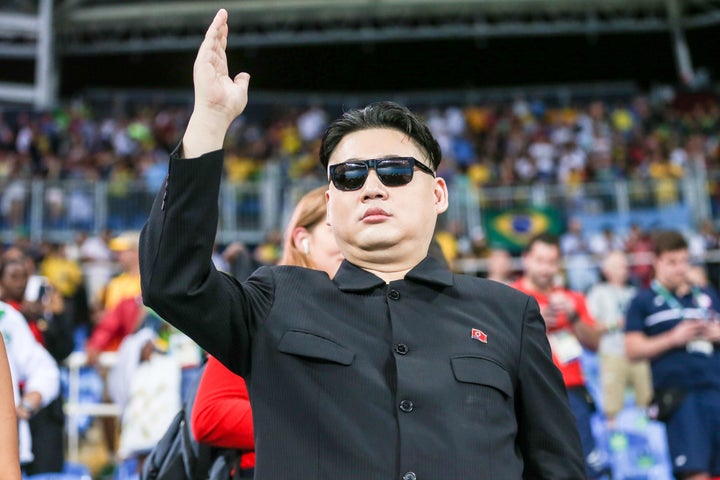 So it's understandable that the appearance of this Kim lookalike in the stands might cause some uneasiness among any North Korean athletes, however it all seems to be fun and games for him.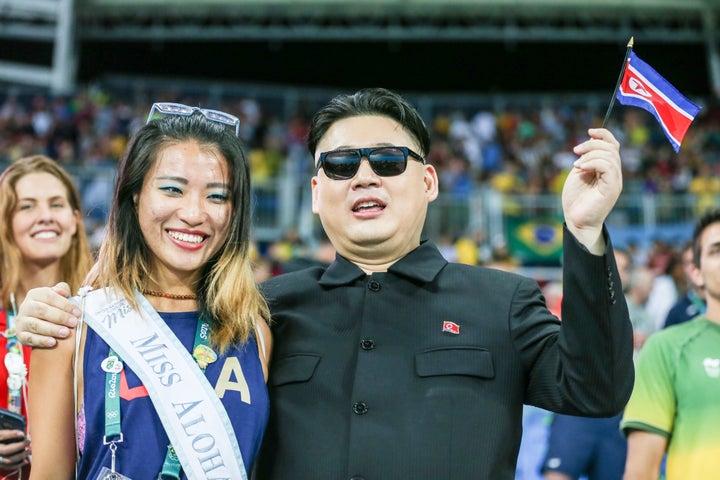 Going viral for his uncanny resemblance in 2013, Howard said his friends would joke about the similarities and he eventually realised he could make a career out of his resemblance.
"We joked back and forth 'Maybe I should get dressed up and do some gigs with it'. After all, I'm a musician, so it's about the performance," the dead ringer said.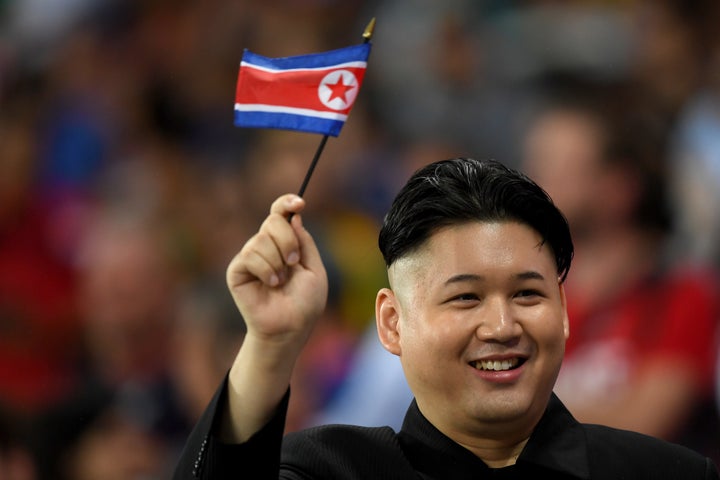 Kim's body double told indy100 he was planning to see Usain Bolt on Thursday anyway, so decided to have some fun and show up in costume.
Hopefully he won't be too distracting for North Korean Olympians, but Howard hopes to attend the men's basketball on Friday to emulate the Dear Leader's love of the sport.