A series of Kinder adverts have been banned after they were found to promote high fat, salt and sugar (HFSS) products to children as young as three.
The landmark ruling by the Advertising Standards Authority comes after the ads sparked complaints from campaigners amid a "rising child obesity crisis".
The Children's Food Campaign argued the ads - available on three Kinder websites, YouTube and an app - promoted HFSS products "directly at pre-school or primary school children and included a promotional offer" in what they called "irresponsible marketing tactics".
The marketing in question featured Kinder-branded interactive maps, click-through webpages which led to games and activities, and the chance to win prizes. Most activities required an adult to sign up, who could then input the details of a child aged between three and 12.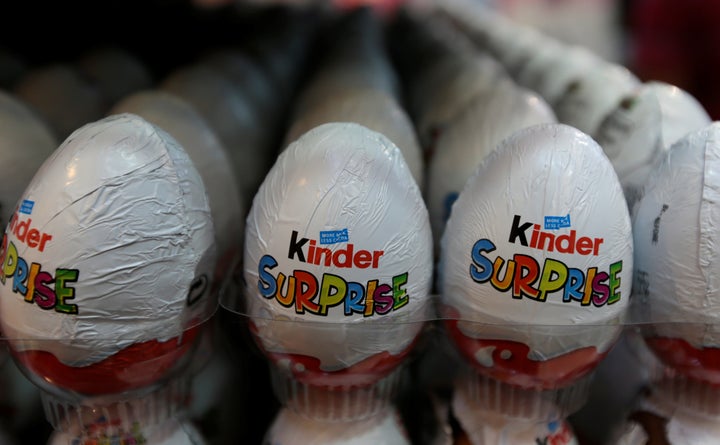 A section on the app called the "Surprisery" allowed users to collect up to 308 virtual Kinder Surprise toys, with a new one available each day.
The campaign group also challenged the advert for using "licensed characters popular with children" including Care Bears and Oddbods.
Other Kinder-branded content could be seen on games, videos and activities available once the Magic Kinder app was downloaded.
Barbara Crowther, co-ordinator of the Children's Food Campaign, said: "These web and app-based games and videos were deliberately designed to encourage children as young as three years old to collect the toys associated with Kinder chocolate.
"In the midst of a rising child obesity crisis, it's about time the ASA called time on these irresponsible marketing tactics, and we're delighted they upheld our complaint.
"However, the fact such campaigns are still being developed is further clear evidence that current rules and guidelines are still far from adequate in protecting children from constant exposure to junk food marketing."
Owners Ferrero UK Ltd said content on their kinder.co.uk website was "clearly directed" at parents, and that their policy was to target all Kinder-related marketing to adults, although they acknowledged that the products were made for children.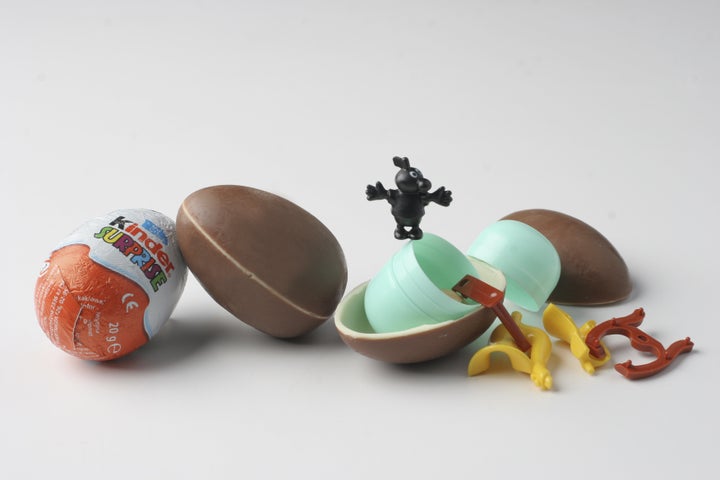 They also denied that content on the kindernauts.co.uk website advertised food products, and said that the aim was for children and parents to use the site together.
The company said material on the Magic Kinder app were "educational/entertainment services provided to parents with the Magic Kinder banner as an indication of the responsible an trustworthy nature of the content", adding that the term "Magic Kinder" was not liked to any HFSS product.
But the watchdog ruled that prominent positioning of Kinder chocolate products and branding on the Kinder website, Kindernauts website and Magic Kinder app qualified as HFSS ads, with four out of five of the adverts complained about found to be targeted towards children.
The ASA ruled that the HFSS products aimed at children "must not appear again in the form complained about" and that any content directed at pre-school or primary school students should "not include promotional offer or licensed characters popular with children".
Dr Max Davie, Officer for Health Promotion for the Royal College of Paediatrics and Child Health, said the adverts were another example of manufacturers targeting impressionable children.
"Levels of severe obesity in children aged 10 to 11 years have reached the highest point since records began and it is these kinds of acts that contribute to these startling statistics.
"The Government has been bold when it comes to tackling childhood obesity and made a number of commitments in chapter two of its Childhood Obesity Plan, including a consultation on proposals to ban advertising of foods high in salt, sugar and fat on television before 9pm.
He added: "As Kinder has demonstrated, it isn't just television that is being used to target children. We therefore hope to see Government go one step further and introduce restrictions which will protect children from harmful junk food marketing online and during on-demand services too."
It comes as a survey out today from Children's Food Campaign initiative Parents' Jury shows more than 9 in 10 were worried about the effects of "junk food marketing" on their children.
Just over half of parents said their children's food preferences were influenced "a lot or a great deal" by adverts they had seen.