Kiribati's David Katoatau was greeted warmly by crowds as he took part in the men's 105kg B Group stage of the weightlifting, apparently even getting more cheers than his Brazilian contender.
And he thrilled crowds when he celebrated his result by busting out some more epic dance moves after coming in sixth in his group with 349kg:
But Katoatau explained that his performance was not simply because he was pleased, but in fact to raise awareness about climate change.
"I want people to know more about us so I use weightlifting, and my dancing, to show the world.
"I wrote an open letter to the world last year to tell people about all the homes lost to rising sea levels. I don't know how many years it will be before it sinks."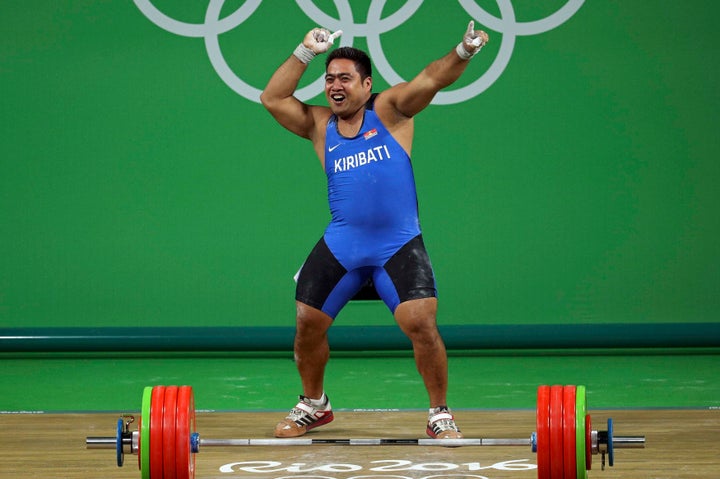 According to its government, Kiribati, located in the Central Pacific, is suffering "extreme coastal erosion not just of the beaches but also of the land".
Some scientists have predicted a catastrophic effect on Kiribati's 21 inhabited islands.
Katoatau debuted his moves on the international stage at the 2014 Commonwealth Games, where he became the first to win a gold medal in any global sporting event for his nation.
Popular in the Community