For more than a decade, Konnie Huq graced our screens as an adrenaline-seeking Blue Peter presenter, diving with sharks, powerboat racing and running over hot coals without batting an eyelid. But the mum-of-two, who enjoys life at a slower pace these days, regrets that we've become a nation of rushers – and says we've increased our stress levels in the process. "I think everything is so fast paced, we almost feel guilty slowing down," she tells HuffPost UK.
Huq philosophises that all we do in 2019 is skim, from the "millions of TV channels" to the endless social media posts at our fingertips. "There's so much white noise, and it's really, really hard to have depth with anything," she says.
The antidote? Curling up on the sofa and losing yourself in a good book. "I think relaxation is escaping from your everyday encounters," she says. "You can read the words on a page and be transported to somewhere else. And the more consumed you are with it, the more you're cocooned."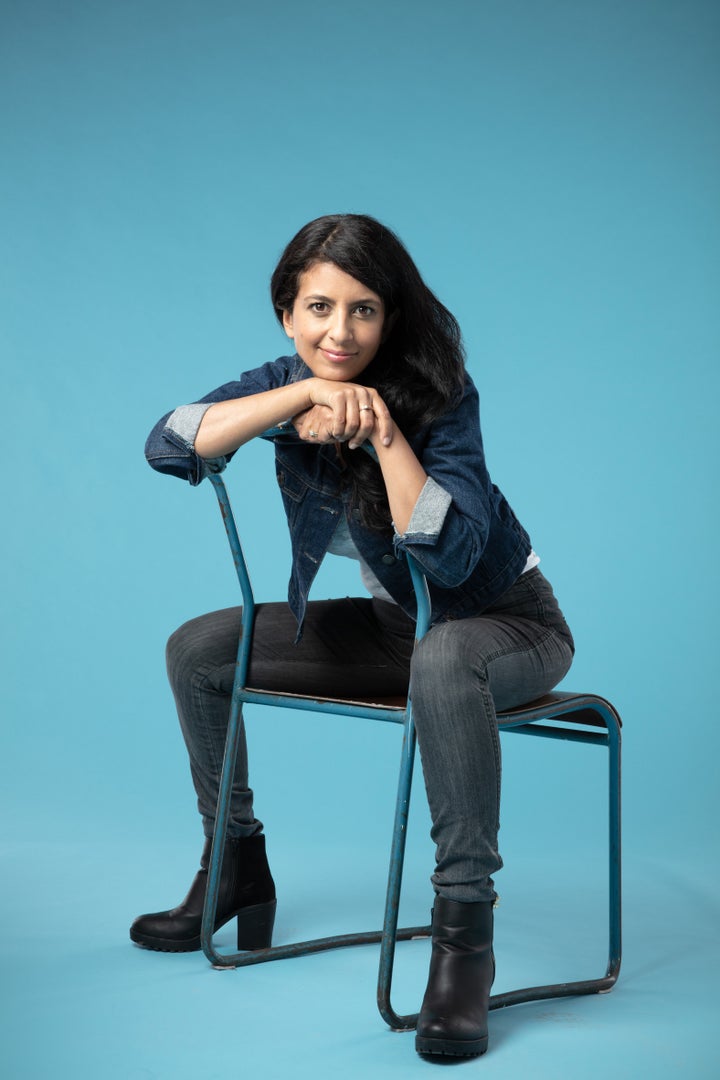 Huq doesn't have a preference when it comes to genre. Instead, she likes to de-stress with any book that has "that secret ingredient that keeps you turning the pages". Two contrasting titles that spring to mind, she says, are Eleanor Oliphant is Completely Fine by Gail Honeyman and Invisible Women by Caroline Criado Perez.
The former is a heartwarming novel that tackles loneliness with humour, the latter a provocative investigation into data bias "in a world designed for men". But whether fiction or nonfiction, reading helps Huq feel protected from the outside world and its demands: "If you're reading a book, you're in that narrative and in that tale and you're not going anywhere else unless you shut that book."
She hopes young people will get the reading bug from the release of her first children's book, Cookie and the Most Annoying Boy in the World, which follows the life of nine-year-old Cookie Haque, who has "never quite felt like she fits in".
"When I was growing up, I always felt a bit like I didn't quite fit in, a feeling that perhaps still lingers in the background to this very day. I was the small brown girl in the big white suburb," recalls Huq, who grew up in Ealing, west London, with her Bangladeshi parents and sisters Nutun and Rupa, who is now the area's Labour MP.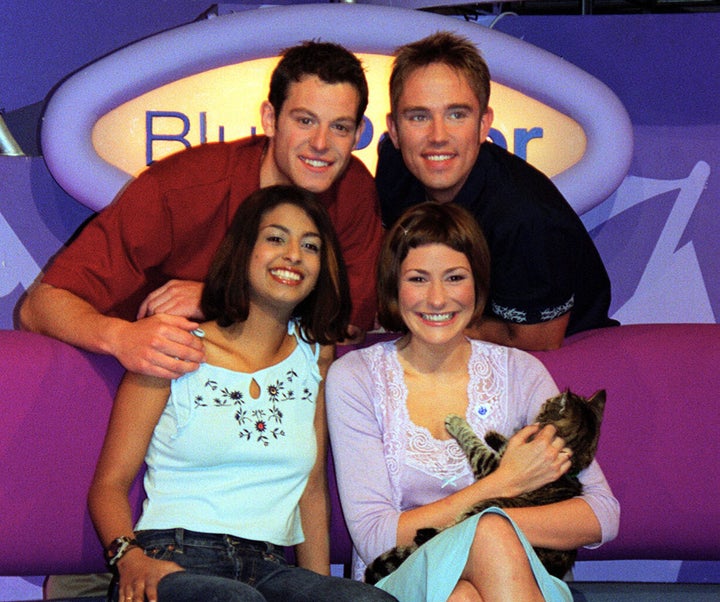 Huq jokes that she's had 44 years to figure out happiness comes from small pleasures, like books, good friends and a good family, rather than "keeping up with the Joneses".
"Mental health really is a search to be happy, I think that's what people want in life – and if you're happy you're winning," she says. "If you're broke and you're living on the street and you're happy, you're still winning compared to someone who is rich and depressed, because your mental wellbeing is still there."
The toughest period she's experienced herself, she says, is when she left Blue Peter – a programme she joined straight out of Cambridge University – after 11 years in the job. "Everything was so planned out and stable. But I remember being off Blue Peter and then suddenly being freelance. I was in this stage thinking: 'I don't know where my next meal is coming from,'" she says.
Adding to the feeling of instability was the fact that her dad was ill with cancer – he died in 2014, followed by Huq's mum in 2017. But determined not to pass up work, Huq agreed to film a deep sea dive.
"I lost my dive buddy momentarily and it was really cold, murky water – it was that feeling of being really alone," she recalls. "It was a really weird sensation, like 'this is how it feels to have no anchors'. In that particular moment, I had loads of destabilising things happening in my life at once."
She describes being overwhelmed by a sinking feeling – "where you feel like something bad is going to happen and you're not in control of it".
"I remember having the thought 'I never want to have this sinking feeling ever again' – and luckily I have never had it since," she says. Focusing on the things she did have, rather than comparing herself to others, helped her get through the difficult period.
"We're all anchored by family, work life, friendships and relationships," she says. "You're just a person floating in space essentially, but you stop floating when you have those things."
Konnie Huq's first children's book, Cookie and the Most Annoying Boy in the World, is out now.