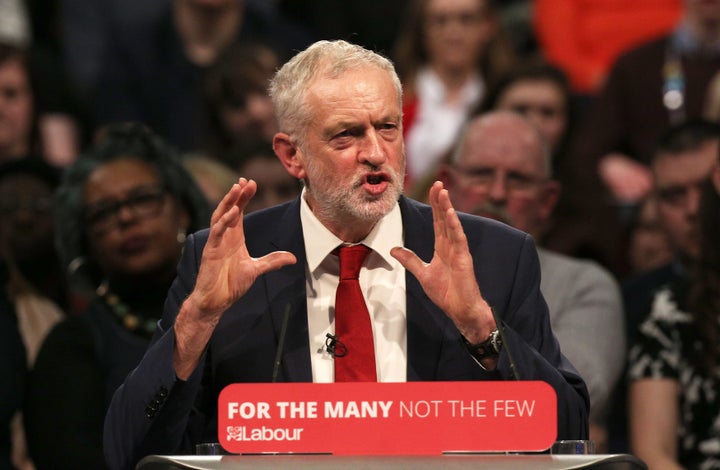 When Labour Against Antisemitism (LAAS) was founded earlier this year it did so with the conviction that antisemitism is a clear and present threat to the Labour Party's moral, ethical and political integrity. Our aim of exposing antisemitism within the party has led to more than 6,000 examples of 'antisemitic sewage' being submitted to the party compliance unit, some so horrific activists have been reduced to tears.
The compliance unit, under-resourced as the party membership has swollen to 600,000 members, has struggled to cope under the strain. Although it has recruited recently, more content is being sent across every month and the crisis shows no sign of abating. The National Constitutional Committee (NCC), which decides on disciplinary rulings, has been unable to convene panels to hear cases, and the backlog has led to questions overs its capacity to function effectively.
The Labour Party has been slow in responding to the problem and several high-profile figures who have been suspended for antisemitism, such as Tony Greenstein, Jackie Walker and Marc Wadsworth, have been waiting over a year for their cases to be heard. This all despite increasingly negative coverage in the traditional and social media, an internal inquiry that led to a report that has been widely discredited and ignored, a survey that reported that 83% of British Jews believe the Labour Party is too tolerant of antisemitism, and a failure to win three key marginal seats in London's 'bagel belt' in June's general election.
Any progress made has been primarily via the admirable endeavours of the Jewish Labour Movement (JLM). Their work led to a rule change, voted through by 96% of delegates at the Labour Conference, which could if supported be a vital step in challenging Labour antisemitism.
However, following that rule change there has been little apparent follow-up. Clear guidelines such as the IHRA Working Definition of Antisemitism, adopted by the NEC in December 2016 as a bedrock for disciplinary procedures, remain hidden from sight, part of a problem that few in the Labour Party wish to admit to or own. Meanwhile, CLP committees across the country, ignorant of what the party standard is, bring the party into disrepute by selecting candidates like Luke Cresswell in Suffolk, Billy J Wells in Great Yarmouth and Nasreen Khan in Bradford, all highly questionable and in two cases forcing embarrassing candidacy withdrawals.
A public endorsement of the IHRA definition from Jeremy Corbyn would send a very forceful message that the Labour Party has a zero tolerance approach to antisemitism. It would also reassure Jewish members and voters about his own occasionally questionable position on this subject (he was recently heckled with 'you're a liar' and 'why do you hate us?' at a JLM event). So why doesn't he? Perhaps he feels it is too problematic for him to take a stand on this issue, and that he is too mired in the convictions of his 'Free Palestine' hinterland to ever be persuasive. Perhaps he feels the rule change at conference was enough and he wants to avoid further controversy. Perhaps he just does not want to.
Whatever Corbyn's own personal feelings on this subject, Labour Against Antisemitism are clear that actions from the party are required if the volume of antisemitic content they are collecting is ever going to be reduced. They have asked for more to be done by the party itself to raise awareness of and promote understanding of the IHRA definition, and for an email to be circulated to all CLP secretaries with a link to the definition. They also suggest greater transparency around how cases of antisemitism are treated, including the use of independent non-political disciplinary panels and even more resources to be set aside for the compliance unit.
The mistakes of the past - the discredited Chakrabarti Report, the failure to expel Ken Livingstone and the delayed disciplinary cases, botched candidate selections etc – are not being learned from. If Labour Party antisemitism is 'mood music', as has been suggested by Len McCluskey, then the failure of the party to deal with a triviality displays massively complacency given the electoral cost paid at the 2017 election. If antisemitism in Labour is becoming institutionalised, as we fear it is, then the party must act with an urgency it has failed to show so far. It must prove that it has the moral, institutional and organisational integrity and capacity to avert total reputational failure.
The Labour Party – the one we are fighting for - prides itself on its antiracist history, but with this pride comes a higher standard. On antisemitism the Labour Party is falling well short of that standard. Words must be met by actions.