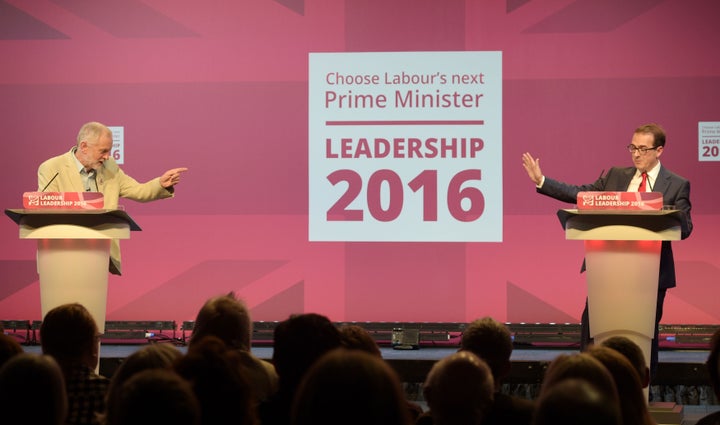 If anyone thought the Labour leadership contest would be "amicable", Thursday evening's head-to-head debate between Jeremy Corbyn and Owen Smith put that idea to bed.
The pair exchanged angry barbs over the course of an hour and a half, as the audience in Cardiff booed and heckled.
Smith slammed Corbyn for Labour's current poor poll ratings, arguing the party was "losing" badly under his leadership. While Corbyn attacked Smith for "walking away" from the shadow cabinet and spreading "disunity" in the party.
Here are some highlights of the debate - in 60 seconds.
Popular in the Community