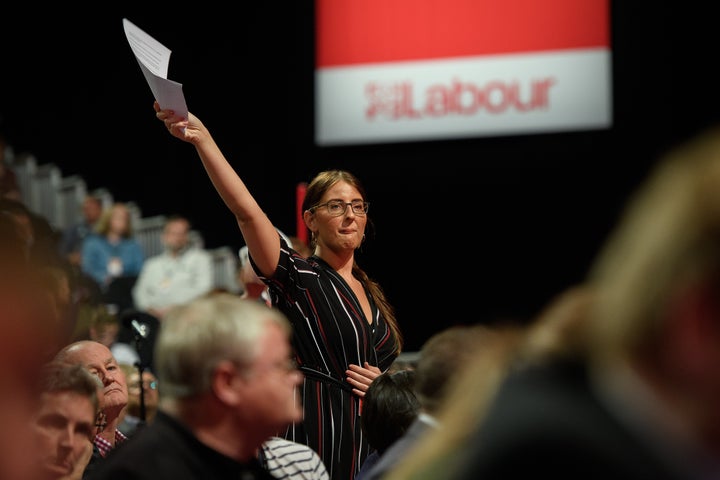 A newly-elected Labour MP has vowed she will never be friends with any Conservative colleagues in Parliament - because they are "the enemy" of women and the working class.
Laura Pidcock, seen as one of Jeremy Corbyn's rising stars, said she had "absolutely no intention" of ever befriending members of Theresa May's party in the Commons and would not "hang out with Tory women" in Parliament.
In an interview with the left-wing Skwawkbox blog, Pidcock said her "disgust" at the way the Tories were running the country was "visceral" and revealed she had turn down approaches from two Conservative MPs.
"My very, very initial reflections are that there are two basic types of Tory. You've got the ones – like Boris Johnson – who are so blinded by their own privilege and have never experienced hardship, that they genuinely seem unable to see what it's like in our communities," she said.
"If they see someone in tears from the sheer weight of everything that's being piled on top of them their reaction is, 'oh you're being very dramatic'.
"The other type is completely ideologically driven. They seem genuinely to believe capitalism is the best way to improve society and it blinds them to the evidence under their nose."
Pidcock also told the Refinery29 website she wouldn't "hang out with Tory women" who are "no friends of mine" and "an enemy to lots of women".
In her Skwawkbox interview she also revealed how she met "met a couple of Tories who were genuinely really anxious for me to see that they weren't horrible people and really believed putting everything into private enterprise will achieve better results".
But she added: "Whatever type they are, I have absolutely no intention of being friends with any of them. I have friends I choose to spend time with. I go to parliament to be a mouthpiece for my constituents and class – I'm not interested in chatting on.
"I feel disgusted at the way they're running this country, it's visceral – I'm not interested in being cosy…. The idea that they're not the enemy is simply delusional when you see the effect they have on people – a nation where lots of people live in a constant state of fear whether they even have enough to eat."
Pidcock came under fire from Tory MP Nadine Dorries for her remarks, and newly-elected Conservative Kemi Badenoch hit back that she was friends with Labour politicians.
"I have family members who vote Labour. If you're in a position where all the people you know think and look like you, you have a problem," Badenoch told Refinery29.
Pidcock responded by saying that she was happy to work with Tories if they backed her fight against Government policy, but would never befriend them.
"It would be disingenuous to suggest I can happily sit there and have light hearted chat with people who are ambivalent to the suffering of my constituents, any relationship is purely functional," she wrote.
Some MPs take a different approach and have built lifelong friendships with MPs of other parties.