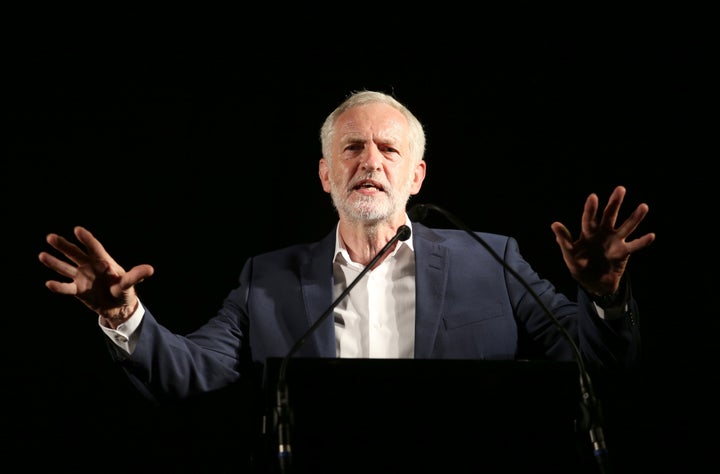 Jeremy Corbyn may be sued by one of his own backbenchers over a "hit list" drawn up by his team identifying Labour MPs for abusing the leader and his allies.
Neil Coyle said today the accusation he was guilty of abuse was defamation.
"I've let the chief whip, the party general secretary and the party chair know I'm upset. I let the leader know yesterday I was upset and wanted to know what I was being accused of," he told the BBC this morning.
"If I receive a written apology from the leader and if this statement, this ridiculous, petty, student politics list is retracted, that would help.
"But I will still be talking to a lawyer tomorrow. This is defamation. I've been accused of abuse. That is completely unacceptable and it's so unprofessional."
Asked if he intended to sue, The Bermondsey & Old Southwark MP said: "Yes, and it would be the leader, not the party, because this has been issued apparently by someone in his campaign team. So it's not the Labour Party."
Speaking to Sky News, Coyle said Corbyn was guilty of a "dereliction of duty" for not cracking down on the online abuse directed at Labour MPs who were critical of his leadership. "That's Jeremy telling his trolls online to carry on. He is giving them a green light to continue their abuse," he said.
Leading figures in the party were name-checked in the list over their alleged behaviour since Corbyn took over the leadership last September.
The leader's campaign team, which issued the press release, later distanced itself from the document saying it was a draft that had not been signed and was issued accidentally.
According to the Press Association a complaint by an unnamed MP to the party's chief whip and general secretary said the action amounted to "harassment and bullying by the leader of the parliamentary party" and warned it was "not acceptable for Labour MPs to be deliberately victimised by the leader of our party in this way".
The 'Jeremy For Leader' list of backbenchers was put out by its media team, identifying a string of MPs for tweets they had sent which were critical of Corbyn.
It listed tweets from MPs including Anna Turley, John Woodcock, Jess Phillips, Ian Austin, Ben Bradshaw, Frank Field, Jamie Reed, Karl Turner, Stephen Kinnock, Tom Blenkinsop and Coyle.
Among the examples cited were Jess Phillips telling Diane Abbott to "f*** off" (as revealed by The Huffington Post), John Woodcock dismissing the party leader as a "f****** disaster" and Tristram Hunt describing Labour as "in the s***".
Labour's deputy leader Tom Watson was name-checked for calling the grassroots Corbyn campaign Momentum a "rabble".
One source in Corbyn's media team admitted to The Huffington Post the list should not have been compiled. "It was mistakenly put out by a junior member of the team, who has been suitably chastised," they said.
During last nights televised leadership hustings on Sky News, Corbyn dismissed the criticism.
He said: "There was information put out there which is statements that colleagues made on the record and it's all stuff that is out there on the public record."
Leadership rival Owen Smith attacked the Labour leader over the "divisive" dossier. "That isn't unifying," he said. "That is deeply divisive and frankly, it's where you began the contest by talking about de-selection."