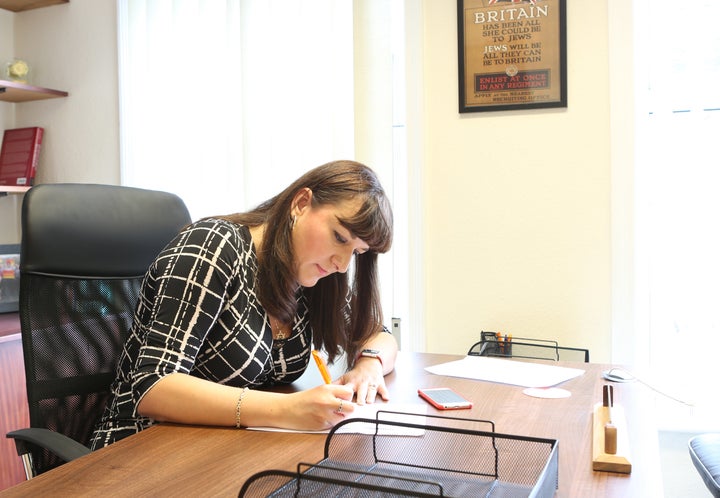 Jeremy Corbyn should do more to crack down on the abuse of MPs being carried out "in his name", a Labour backbencher has said.
Ruth Smeeth said this morning she had received 25,000 pieces of abuse since the end of June alone - with 20,000 coming in just one 12-hour period.
Smeeth told the BBC today that Corbyn could "personally do something" to stop the online attacks on MPs:
"This is being done in his name, not by him, but in his name. He should be naming and shaming some of the worst perpetrators and making it clear publicly that they do not speak for him - that this is unacceptable."
In a statement to the BBC, Cobyn's office said: "No abuse is carried out in Jeremy's name and no one responsible for abuse is a genuine supporter of Jeremy's, who has repeatedly called for a kinder gentler politics."
Smeeth, who is Jewish, has said Corbyn should resign as Labour leader because the party is no longer a "safe space for British Jews" with him in charge.
She made the call after walking out of a anti-Semitism event attended by Corbyn after being accused by a Momentum activist, captured on film above, of working "hand-in-hand" with the media to damage the Labour leader.
Earlier this week, Labour MP Chris Bryant revealed 25 MPs from different parties had been sent a photo of someone who has been beheaded.
"More than two dozen of us have now had an identical email which says warning I am going to kill you and all of your family with a very unpleasant photo attached," the former shadow cabinet minister told LBC.
"All the death threats I have had as an MP have all been through social media, either Twitter or Facebook or emails."
Speaking at the launch of his "digital manifesto" on Tuesday, Corbyn said there should be "quite strict codes of conduct" for how people behave online.
"I absolutely will not allow any sort of it whatsoever anywhere around our campaign - we do chase it down, we do stop it," he said.