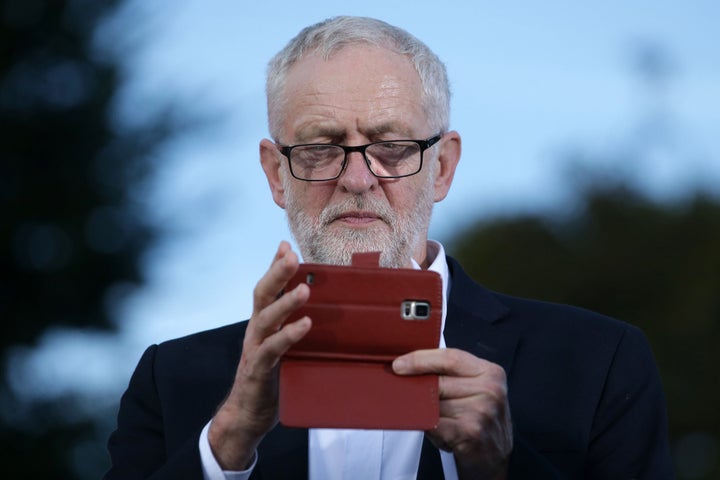 Labour MPs will still have to face internal reselection battles despite the impending snap election, the party's ruling body has decided.
The National Executive Committee (NEC) decided to prioritise so-called 'trigger ballots' for all sitting MPs, forcing them to win the support of local party members and trade unionists to avoid being challenged.
But the NEC opted to suspend the selection of candidates for other parliamentary seats held by opponents or where the MP was retiring before the election expected this autumn.
The move swiftly prompted criticism that allies of Jeremy Corbyn will now impose their favoured contenders in a swath of constituencies in a fast-tracked, centralised process ahead of polling day.
During a marathon meeting ahead of this weekend's annual conference, the 39-strong ruling body agreed to draft a special paper on the process for all outstanding selections already underway or yet to start.
Local members will have an as yet unspecified input in to the process, but it will be streamlined and won't entail the full selection powers for constituency Labour parties used between election times.
One source confirmed that the party would now look at 'truncated selection processes in retirement and resignation seats' and bring plans to a future meeting.
Critics suspect the largely centralised process will allow Momentum and trade unions to carve up several seats, including constituencies like Coventry South, Newcastle Under Lyme and Bassetlaw where MPs have in recent weeks announced they are retiring.
In many seats where MPs have defected, such as Chris Leslie's Nottingham East, the process may spark fresh anger among activists who feel they are being robbed of full rights to shortlist and pick their own candidate.
Many Labour MPs believe the time and effort of the trigger ballot process could be better spent on campaigning against the Tories and Lib Dems in their constituencies.
With Corbyn widely expected to agree to a snap election in late November or early December, backbenchers have been lobbying for their selections to be suspended along with other seats.
But the NEC decided the triggers process - under new rules requiring just a third of branches to demand a challenge to a sitting MP - would still go ahead.
Few Labour MPs have so far been 'triggered' but all have had to fight locally to get enough branches to support them.
Deputy leader Tom Watson told HuffPost UK he could not attend the NEC meeting because he was attending his final trigger ballot meeting in West Bromwich on Tuesday night.
"I would have liked to spend the afternoon with the NEC but members come first," he said.
Watson comfortably saw off the bid by party members to oust him, with just three local activists voting against Watson in his internal battle to be reselected as the party's West Bromwich East MP candidate, while 142 backed him, HuffPost UK understands.
In recent months, Watson has attracted widespread anger among Corbyn supporters. The deputy has been highly critical of the leadership's handling of the anti-Semitism crisis and has repeatedly joined Corbyn's critics in demanding the party campaign for Remain in any fresh Brexit referendum.
A Labour source said: "Momentum and the leadership have massively misjudged the appetite for ordinary members to deselect popular MPs with mainstream Labour values.
"Momentum's strength in Labour grassroots has been massively overstated, most ordinary members are pragmatic in their politics and won't tow a destructive factional line just because they signed up to a Jeremy Corbyn supporters' list four years ago."
The ruling NEC also sparked a backlash in Wales after it voted against formally devolving responsibility for reselections and trigger ballots of MPs to Welsh Labour. The decision came despite Welsh First Minister Mark Drakeford pushing the plan for local powers.
In a separate development at the NEC, it decided to fast-track expulsions for members in anti-semitism and other abuse cases.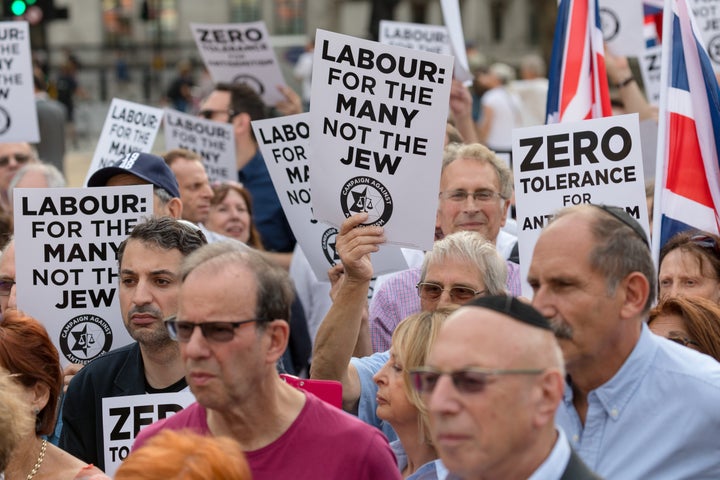 Currently, the National Constitutional Committee (NCC) is the only body with the power to expel in disciplinary cases.
Under new proposals, the power to expel would be handed to NEC panels, a move that the party says will significantly speed up procedures.
A spokeswoman said: "Following Jeremy Corbyn's proposals to fast-track expulsions in serious cases, the NEC has agreed detailed rule changes, which will be put to a vote at Conference.
"The vast majority of Labour members are motivated by equality, justice and fairness. The Party has taken decisive and robust disciplinary action following complaints about a small minority of Party members. Jeremy Corbyn's reforms, supported by the NEC, would further speed up these processes."
However, a source in the Jewish Labour Movement said it was unhappy with the proposal and hit out at the suggestion that the NCC itself was to blame for previous delays.
The Equalities and Human Rights Commission is currently conducting a statutory probe into Labour's anti-semitism problem.
"Four years into this crisis, and amidst a statutory investigation by the EHRC, it's outrageous that the Labour Party are bringing forward new rule changes on antisemitism without even bothering to ask JLM and the Jewish community if they'll do any good.
"They won't. They hand power to a politburo of apparatchiks who can be told what to to by Corbyn and those around him. It won't speed up kicking out antisemities. It'll just speed up the Party letting them off."
Critics say the delays were down to political manipulation, volume of cases caused by an influx of members making anti-semitic remarks and to a starving of party HQ of resources needed to investigate.
Earlier, former NEC veteran Ann Black tweeted that the party should prioritise seats where no candidates were yet selected.