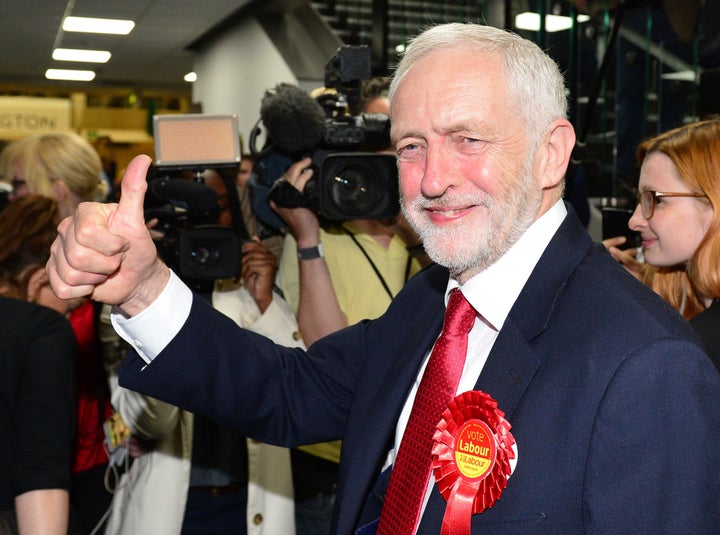 Labour's party membership has soared by more than 35,000 in just four days since Jeremy Corbyn's "surge" in the general election, HuffPost UK can reveal.
Party insiders said that the total membership now stands at 552,000, up from 517,000 when last recorded.
The rise in numbers came after Corbyn gained 30 extra seats in the election on June 8, denying Theresa May her Commons majority.
Party regions have reported a big leap in membership numbers since last week, with many wanting to follow up voting for Labour by joining its organisation.
From Cornwall to Kent and Scotland, local parties are reporting hundreds of people signing up to show support for Corbyn after his impressive campaign.
The 35,000 rise in numbers - expected to be reported to the Parliamentary Labour Party on Tuesday - is even bigger than the 15,000 extra the Labour leader revealed on Sunday had joined up 'since polling day'.
It is less than the 150,000 increase claimed by some leading Corbyn supporters, including Shadow Justice Secretary Richard Burgon, but still "a real shot in the arm", one source said.
A Labour spokesman said: "We don't comment on membership figures". But three separate party sources told HuffPost UK that the total now stood at 552,000.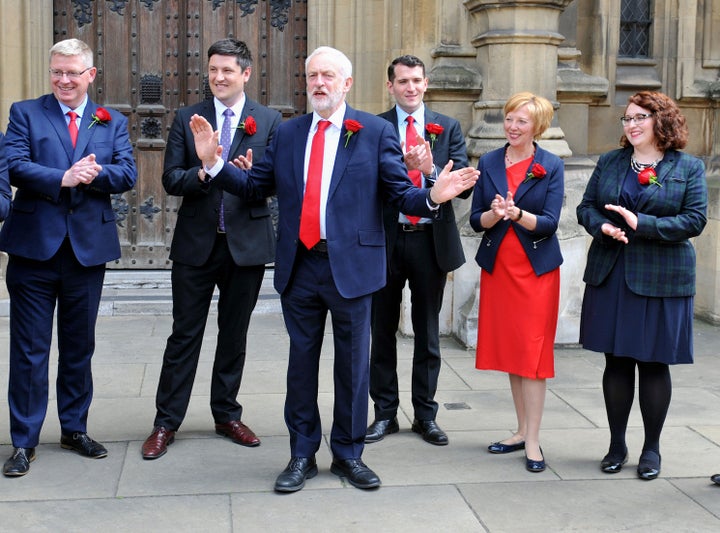 The party expects its peak of 554,000 – reached last July – to be overtaken within days.
Labour is now the largest political party in Western Europe, having more than doubled its 200,000 membership since Corbyn became leader in 2015.
He and his supporters want the party to hit the one million mark, but are already way above the membership seen under Tony Blair, when it peaked at 405,000 in 1997.
By contrast, the most recent published figures for the Tories put their membership at just under 150,000.
The Liberal Democrats now have 104,000 members, having themselves seen a bump in numbers after the EU referendum's Brexit vote in 2016. The Greens have 55,000 members in England and Wales, while UKIP had 39,000 in 2016.
The surge in Labour members, which follows what are called "seasonal" fluctuations in renewals and turnover, will further strengthen Corbyn's now impregnable position as leader.
He won two landslide election victories in 2015 and 2016, the second against challenger Owen Smith following a vote of no confidence by Labour MPs.
Related